3 Signs He Wants to Marry You; Find Out If He May Be The One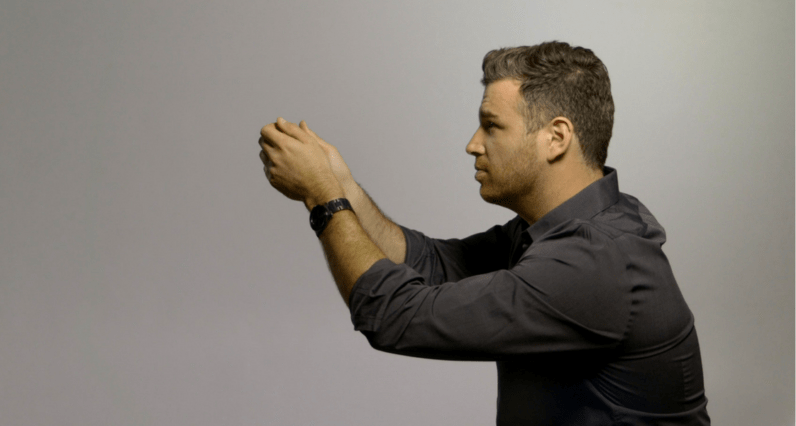 Lasting Love is the result of a powerful strategy. Ready to get started? Click here to learn the strategy (it's free)
Searching for signs he wants to marry you? Try this:
You: First comes love, then comes marr…
Him: Crickets. [Because he's zoomed outta there.]
So many women want to know if a guy is serious about committing for the long haul, but they don't know how to bring it up.
That's because they know it's a dangerous topic.
Bring it up at the wrong time, or in the wrong way, and your man gets spooked. You worry you'll end a perfectly good relationship simply by bringing up the M word.
It's not fair. After all, you've invested time into this guy. You're ready to marry him. Why can't you bring up the subject? What's taking him so long to propose? Does he even want to marry you?
Not to worry: today's video is all about seeking out the signs he wants to marry you someday, without directly asking him the question.
I've got a few signs he wants to marry you in the video that show you he's making progress in the right direction (even if he's not ready to walk down the aisle right now)…
… plus a sneaky question that will help you gauge how serious he is without setting off his marriage alarms.
Check out the video and discover the 3 signs he wants to marry you someday.
Your Coach,
Adam
Summary: Looking for Signs He Wants to Marry You
So you've been with this guy long enough to know that you could spend the rest of your life with him. You've exchanged I love yous, and things have been going well for a while.
But lately you've been frustrated. If you both love each other, then why is it taking him so long to propose? Why is it that every time you bring up marriage he turtles up? You're Googling how to know if he wants to marry you so much, even your computer is rolling its eyes.
So what gives? Are you wasting your time with a guy suffering from Peter Pan Syndrome, who will never be ready to settle down? Are you giving up the best years of your life to the wrong guy?
Calm down, Princess. While maybe he will never be ready to get married, don't jump to that conclusion just yet. He may just have trouble expressing himself, or may have a history of negative thoughts about marriage (look to his parents to see if divorce may give him a skewed idea of it).
He may not be able to come out and talk about marriage just yet, so look for these three signs that he wants to marry you instead.
1. He Says That He Wants to Have a Family in the Near Future
Just because bringing up wedding bells gives your guy a stomach ache doesn't mean you can't talk about the future to gauge how he feels.
It's all in how you approach the conversation.t
After you've been dating a guy for about three months or more and you're in a committed relationship, then you can casually ask him a question that kind of sounds like this:
I want you to imagine that you have your perfect life, everything you'd ever want. In five years, what would that life look like?
The reason why I like the wording in this question so much and the reason why it works so well is that it turns a serious question into a more fun hypothetical question. That way, you eliminate this happening:
You: So do you plan on getting married in the next five years or what?
Him: Yes…but not to you.
Ouch.
Bring up this conversation when your guy is in a good, cheerful mood. Don't make it clear that you're fishing for signs he wants to marry you; instead, use it as an opportunity to start a dialogue.
If he talks about wanting a family, that's one of the great signs he wants to marry you! Explore that a bit. How big a family? How soon? Does it match up to what you're looking for?
Editor's note: Ready to attract love with a proven strategy? Watch this free video to learn the 7 powerful steps
(By the way, having the whole do you want kids conversation sooner rather than later is a good idea. It's hard to compromise on this one, so better you know now if your answers don't align.)
Simply bringing up the future and talking about what you both want is a great way to bond, and to slowly approach the bigger conversation: marriage.
If His Answer Isn't Positive in the Marriage Department…
Be prepared, because bringing up the future might get you answers you didn't want to hear. You need to be ready for whatever he says, even if it doesn't fit into your marriage fantasy.
You might not have known that his parents' divorce really scarred him and made him swear off ever getting married. Explore that a bit. What does a long-term committed relationship look like to him instead? He might be happy to be with you forever — and tell you so — but may be unwilling to commit to ever getting married.
If that's the case, you have to decide whether you're okay with that. Seriously. Give it some thought. Statistically, we're at an all-time low in the marriage department: only half of Americans over 18 were married in 2015, compared to 72% in 1960.
Why the low numbers? I suspect it's several things. First of all, strong ladies like you no longer have to rely on a man to bring home the bacon like your mother and grandmother did, so you have more choices financially than getting married super young and waiting on your man every night.
Secondly, more couples are choosing cohabitation instead. And only 50% of couples that cohabitate end up getting married. There's not a lot of reason to, I guess, when you're waking up next to this guy every morning, ring or no ring.
So if he tells you that he loves you but will never get married, you have to decide: how important is marriage to you? Is it more the idea of having a wedding that appeals to you? Maybe the actual piece of paper isn't that important, but dammit, you want the white dress and a ring.
Here's something to consider: more couples are having weddings without actually getting married. Say whaa? The wedding itself is just a ritual, a ceremony. Without the official marriage certificate, it's just a fancy party. If that's what matters to you, by all means, suggest a commitment ceremony and wear your big poofy dress.
What You Need to Do
Don't try to tackle the entire giant subject of your future together in one single conversation. Open the door to the topic, then revisit it when the mood is right. Assess his reaction. If he breaks out in a cold sweat, back off. Or flat out ask him why he hates discussing the future so much.
You can make it clear that having some understanding of where you're headed in the coming months or years gives you peace of mind. Nothing wrong with that. Otherwise, you're left with a map in the dark. That's a good way to fall in a hole!
2. He's Committed to You and Only You
If you're looking for how to know he wants to marry you, make sure you're at that point in your relationship where it's even a possibility. You may have already picked out your wedding dress with a guy who you're only seeing casually and aren't explicitly in a committed relationship with.
Whoa, Nelly.
You might be getting ahead of yourself a bit. It's really important to be in a committed relationship before you start thinking about any type of the serious marriage stuff. I know, I know: all you can think about is what an awesome wife you'll make, but realize that you. Are. Rushing. Things!
And you risk scaring a great guy off.
Before you can look for signs he wants to marry you in the future, you need to know, first and foremost, that he's committed to only you. If you haven't had that conversation yet, it's worth having. Never, ever assume a man isn't dating other women unless he's explicitly said he wasn't.
It makes me crazy that so many women (and men do this, too) try to rush into a relationship. Now that I've been with my girlfriend for years, I can tell you: those first few months are magical. Savor them. Let love happen slowly.
Trying to rush to the altar isn't going to get you what you want. In fact, the average amount of time a couple is together before getting married is 4.9 years. And waiting three years or more to get hitched decreases the likelihood of divorce by 50%.
Lesson to take away here? Trying to rush into marriage can end in divorce. Why would you take that risk, especially if you've already been divorced?
What You Need to Do
I know how incredibly hard it is, but I encourage you to slow your roll. If this guy is The One, no amount of pushing him will result in a Happily Ever After any faster. If he's The One, it'll happen.
Just be patient.
Enjoy your time with your boyfriend in the moment. Know that he's devoted to you and only you. Feel good about that.
3. There's Future Progression in the Relationship
Sometimes things move slower than you'd like in your relationship, but as long as there is some type of progression, some forward motion, you're golden.
If you want to know how to tell he wants to marry you based on future progression, consider how things have evolved over time.
Maybe six months ago, he slept over at your place once a week, and now it's more like three or four days a week.
Perhaps he cleared out a drawer for you in the bathroom.
Then maybe you went to Greece together on vacation and posted tons of cute couple selfies.
Then you moved in together.
And you're whining because you can't read the signs he wants to marry you? Girl, please.
This is the type of progression you want to look out for. You're moving in the right direction together, and that's a good thing.
But What Happens When It Stalls Out?
Okay, so in this scenario, things have progressed up to a point, and then kind of stalled out. There's nowhere left for your relationship to go except marriage or breakup, you feel.
I'm assuming you didn't get this far without knowing how he feels about marriage, and I'm going to assume he indicated that he was interested in getting married (to you) one day.
So…what happened?
It's time, my friend, to have the what's going on? conversation.
If he gave you every indication that marriage was on the table within a reasonable timeframe (several years, let's say), and then that seems to have vanished, you need to get to the bottom of where things changed.
Does he not feel the same about you?
Is he scared?
Again, approach this conversation carefully, because he may easily get defensive. But you have the right to know if something shifted for him so that you can figure out your next move. Stay? Go? Work to fix things?
It may be something innocent like he's been saving up for your ring and hasn't amassed enough cash to buy you your dream diamond.
Or something more upsetting, like he feels you've grown apart, and doesn't want to get married if you're heading for a brick wall.
Whatever his answer, you have the opportunity to fix things if they've gotten off course in your relationship…if it's worth it to fix.
You may realize that you've been on a one-track path toward your own fantasy wedding, never stopping to realize that maybe you no longer want to be married to this particular guy. Having the idea of marriage and actually being ready for it can be miles apart.
Ask yourself: can you see yourself with this man in five years? 20? Can you see raising children together?
Don't be surprised if your answer changed from a few months or years ago. People change. Relationships deteriorate. It's nobody's fault.
Conclusion: Pay Attention to Those Signs He Wants to Marry You
While you're seeking those signs he wants to marry you, make sure you constantly do a check-in with yourself to see how you're feeling about the subject because that can change from one year to the next.
Remember that a marriage is not a wedding. A wedding is a big party with all your closest friends. A marriage is between two people who understand that romantic love is not enough to hold them together. They are willing to put in the tears and sweat to keep the relationship solid, secure, and exciting.
Being married isn't something you should go into lightly. Considering the high incidence of divorce, it's worth it to take your time and be absolutely, positively sure that this is the man you want to be with for the rest of your life.
Then wait even longer.
If you want to be married, Sexy Lady, I am 100% certain that you will be. When the time is right. Rather than rushing the process, enjoy really getting to know the man you love. When you're both ready, and when those beautiful stars align, you'll have a wedding — and a marriage — never to be forgotten.
What do you think? Share your thoughts below...