Why Men Disappear When It Gets Serious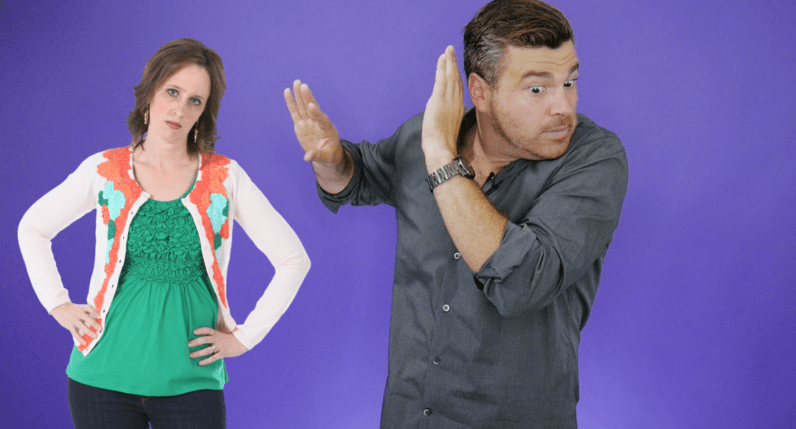 Lasting Love is the Result of a Powerful Strategy Ready to get started? Click here to learn the 7 steps to attracting love.
You meet a guy who seems perfect.
Things are chugging right along and then one day, out of the blue…
BAM.
He's gone.
Either he ghosts or tells you he isn't looking for a serious relationship.
You're left heartbroken and confused. Why did he date you if he was just going to dump you?
The simple fact is: some guys aren't looking for a serious relationship. 
It's not you. Really.
It's them.
Watch this video to understand why guys disappear when things get serious, and what to do to avoid that situation.
Your Coach,
Adam
Summary –
There are men out there who are not actively looking for a serious relationship.
They might think that they're open to a relationship if the right girl were to come along, so they date women like you who clearly are looking for something more long-term.
A guy like this meets a fantastic woman, takes her out, and before he knows it, he's meeting her parents.
Then they go apple picking.
We all know, once you go apple picking (or any other very domesticated activity), it's over.
But still, in his head, he's still thinking that this isn't a serious relationship.
For you as the woman in this scenario, you start to develop serious feelings for this guy. After all, you're a sexy confident lady who wants a great relationship in her life, and you want this to be that great relationship.
At the same time, he's thinking, ahh, I'm not so sure if I want this.
And then, as you start to have more real conversations with him about the things that you want in a relationship, he gets really scared…
And he peaces out.
Why Does This Happen?
Unfortunately, this is a very common situation that happens to women. Quite frankly, the same thing also happens to men. This is a natural part of relationships, and while it sucks, it does happen. So just realize that you're not alone.
Next, remember this: it's not your fault. Don't blame yourself. It happens to people in dating. It happens in certain times of your life. It's so easy to look at yourself in the mirror and think that it was all your fault, that you should have seen all the red flags. But you need to allow yourself to forgive him and forgive yourself, and just  move on. It has nothing to do with you most of the time.
Most of the time it happens because, from the very beginning, he just didn't want a relationship. It comes down to one word:
Fear.
Men have a lot of fears when it comes to long-term relationships, and there are a few different reasons why.
For starters there's a fear of change. Now as they say, change is hard at first, messy in the middle, but gorgeous in the end. And you know that when you get into a new relationship, yes, change might be a little bit hard, but you welcome that change because you're looking forward to that beautiful relationship in the end. But a lot of guys have that fear of change.
They don't want to change their ways.
They don't want to change their lifestyle.
Maybe they like going out. Maybe they like going on dates. Maybe they like meeting a lot of women. And they don't want to change, or they're afraid of what this might mean for their life. And if that happens, what are you going to do? He wasn't able to see how beautiful the relationship would be in the end, and that is completely his loss.
Next, there's the fear of commitment. Now, men have had a propensity to fear commitment for all of human history, but this seems to be getting worse in the 21st century. One of the biggest challenges that people are facing in dating now, and this is probably a challenge you might be facing as well, is that there are so many options out there.
He can swipe left.
He can swipe right.
He can go online.
He can go out with one person.
Then another.
And before he knows it, he's texting with eight women and can't decide who he wants to commit to. And science shows that when humans are presented with too many options, we find it very difficult to actually make a decision. So rather than commit and move forward with you, sexy, single lady, he decides to wait on the decision until it ultimately just dies out.
And lastly there is a fear of intimacy. He's been burned in the past. And the last time he opened up his heart to a woman, she completely broke it. Or maybe he's just never been able to actually show any type of emotional side to him, and he's afraid that the more that he goes down this road with you, the more he's going to have to show some of his flaws.
Some of these reasons men disappear are legitimate and you can help them overcome them, and some of these fears are just complete bullshit and he's just being a baby. And it's ultimately for you to decide whether it's worth the effort or not. But if you are at a time in your life when you are emotionally mature and ready for a real relationship, then you know that you need to leave your heart open to guys who are also open to those real relationships.
Who aren't running and hiding.
Who are willing to invest themselves and their emotional energy into you.
If you aren't finding men like that, and a guy does disappear, just remember that you're better off it ending now then finding yourself five years from now, realizing that he was never really committed to the relationship.
So let me ask you: has a man ever disappeared when things started to get serious? Leave the comment right there below.
What do you think? Share your thoughts below...