Is He Lying to You? 7 Steps to Spotting a Liar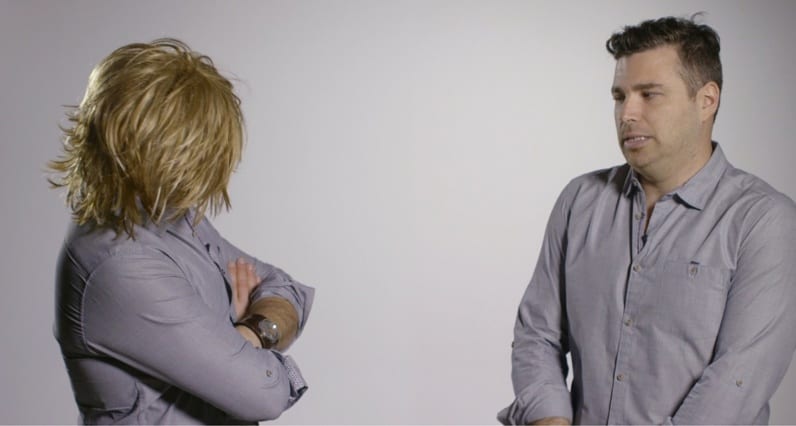 Do you ever get that sinking feeling that he's telling you a lie?
What's going on when this happens?
Is it a false alarm? Do you have trust issues?
Or is he just being shady and is it time to say adios?
Don't worry, I've got you covered.
That's because in today's video I give you a virtually foolproof method to determine whether he's telling the truth or being deceptive.
Check it out here:
Trust is the "glue" that holds a relationship together–sounds cliche' but it's VERY true.
I wish more women understood how to pick up on the signs of a liar early on… because it would save a LOT of broken hearts from happening.
At least after you watch this video, YOUR "lie radar" is going to be dialed in where it needs to be. It's going to be a hell of a lot harder to pull one over on you.
Your Coach,
Adam
PS: Want to learn how to be the woman that he would NEVER lie to?
Click here to learn how to project the irresistible attraction signals men are looking for…
Summary –
1. Self-evaluate. Do you have ongoing trust issues?
I get it. You've been burned in the past. You've dated a guy in the past who has lied to you and was super sketchy. But you know what? If you're with a new guy and he hasn't done anything to break that trust and has actually been earning your trust over time, you've got to give him that trust. Lose the baggage and give him that leeway. Trust to know that he's not lying to you.
2. Ask him
Let's say you've decided that it's not because of old baggage and you still think he might be lying to you.. So ask him.
You know, as part of the Sexy Confidence community, I get hundreds of questions every single day. For most of those questions, I usually just want to say, "The best person to get an answer from is with the guy that you're in a relationship with."
3. Body language
If someone wants to lie to you, they might be able to lie to you with the words they're saying, but it is a little tougher to hide a lie with body language.
So, for example, if he starts blushing, maybe he has a lot of anxiety. Anxiety can sometimes cause someone to blush. If he can't make eye contact with you and he's looking everywhere else, then, you know what… he might be lying.
Really look at the cues and how he's expressing himself rather than focusing on the words that are coming out of his mouth. This is one way to spot a liar.
4. Read his reaction
If he immediately gets so furious that you're asking about the situation and it's the first time you've actually asked him if he was lying about something, his defense mechanism is definitely kicking in… he may be telling you lies.
Just a little caveat to this… if you keep asking the same question over and over, even a guy who's innocent might get annoyed because you're not trusting him.
5. Is his answer logical?
"Why was your phone off yesterday?"
"Well, first I had to bring my mom to the doctor. Then afterwards she wasn't feeling well so we decided to go to the movies so, of course, I shut it off."
VS.
"Why was your phone off yesterday?"
"Well, it's a funny story. You see, I was walking down the street… suddenly a giraffe starts fighting the monkey and they're battling for the phone and the monkey kills the giraffe and then runs away with the phone…"
Yep, he is lying.
6. Is his answer uncharacteristic of his normal behavior?
If so… it's a sign he's lying.
7. How difficult is the question you're actually asking him?
If it's a simple question such as, "Who did you hang out with last night?" He should be able to look at you with eye contact and confidence.
However, if it's a deep and very complex question such as, "What is your greatest fear in life?" then he's probably going to look a little bit sketchy because that's a really intense question.
So let me ask you, have you ever thought a guy was lying to you? I want hear your story right below. Do you have any other ways you use to spot a liar?
[Like this episode? Make sure you check out: MenLoveConfidentWomen.com]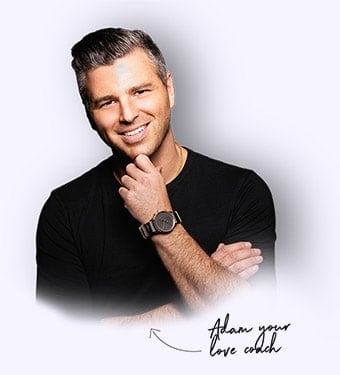 Love Strategist
My true passion in life is transforming your love life by giving you specific tools and techniques that you can use to attract long lasting love. I got started when...Read Adam's Story
What do you think? Share your thoughts below...