How to Turn a Guy Down [The Graceful Exit]
It may be a "champagne problem," but it's a legit one: learning how to turn a guy down gracefully and respectfully.
I believe in dating karma: the energy you put out there is the energy you'll receive from others. So…which do you think will boomerang back to you in a positive way?
Ghosting him…
…or politely telling him you don't feel a connection?
Here's a summary of what I discuss in the video in terms of how to turn a guy down the best way possible.
Meeting in a bar: A guy is chatting you up and you are in no way interested. Cut it off as soon as you can politely. Tell him you're flattered, but not interested. If he gets pushy, just walk away. Don't worry about being nice if he won't take no for an answer.
After a first date: I typically advise women to give men a second chance because sometimes a man is super nervous, but let's just assume that there is no way you'd go out with him again. Send him a polite text telling him you had a nice time, but don't see things working out. Doing it sooner rather than later will minimize the pain this causes.
After dating a while: Texting won't cut it here. You need to do it through a phone conversation so you both get closure and can move on. Be honest with him: you just don't see a long-term future.
In each scenario, I urge you to be honest. Honesty always wins.
Leave a comment below: what challenges are you finding in learning how to turn down a guy gracefully?
Your Coach,

P.S. If you find yourself dating the same men and having the same issues time and time again, hop on my Breaking Your Love Patterns course. You'll be able to identify why you're drawn to a certain type of man…and break the habit.
Also, if you'd like to join me on a brand new webinar to learn "why men flake, avoid commitment and consistently ghost until they meet a woman who's following these 7 simple steps", then register here (it's 100% free).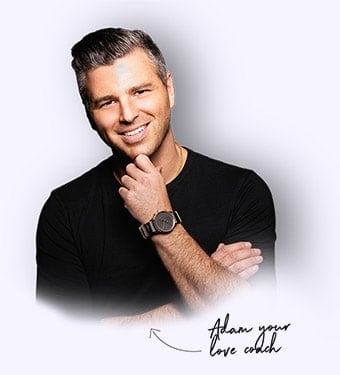 Love Strategist
My true passion in life is transforming your love life by giving you specific tools and techniques that you can use to attract long lasting love. I got started when...Read Adam's Story
What do you think? Share your thoughts below...