4 "Desperate Girl" Signals That Turn Guys Off
Are you giving off desperate girl signals?
While you're trying to attract a great man, are you, in fact, coming off as a little cray cray?
You may think that you're showing off how confident and sexy you are…while men are actually turned off by how you're acting.
I'm going to share four desperate girl signals that immediately turn men off, and you know what? You may not think that you're doing these things, but watch this whole video, because it's possible you're guilty of one of them.
Once you identify any behavior you might not have realized you were doing, you can change it and actually find a better way to attract a man.
So, what do you think? Are you putting too much energy on a guy before you even know he's into you? Are you texting more than he is, coming off as too aggressive?
Are you trying to get a guy's attention by posting on social media, showing off how much fun your life is? Or are you guilty of the most common desperate girl signals, oversharing when you're drunk?
Don't be embarrassed if you've done one—or all—of these desperate girl signals. The key is recognizing your crazy behavior and changing it!
I get that you want to communicate your interest in a man, and that's all good. But there are more subtle approaches to relaying your interest. Work on those.
Talk to me in the comments below. Which of these desperate girl signals are you guilty of? Don't be shy!
Your Coach,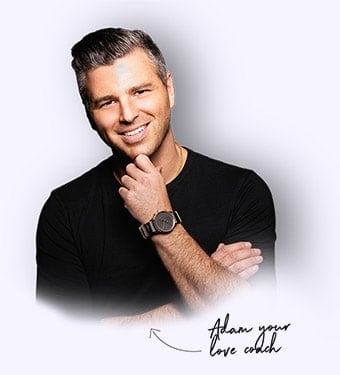 Love Strategist
My true passion in life is transforming your love life by giving you specific tools and techniques that you can use to attract long lasting love. I got started when...Read Adam's Story
What do you think? Share your thoughts below...