7 Signs Your Ex Wants You Back (And What to Do About It)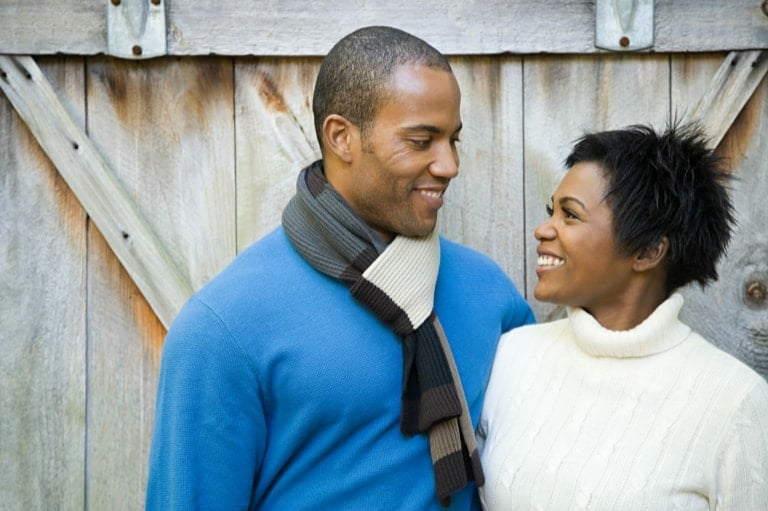 Lasting Love is the result of a powerful strategy. Ready to get started? Click here to learn the strategy (it's free)
If your ex-boyfriend has been sniffing around, and you think he's exhibiting some signs your ex wants you back, he very well may be. In this article and video, I'll help you decipher a few key actions that should tell you that maybe, just maybe, there's a reunion in your future…if you want it.
Breakups suck…
Especially when you think it's over — and then you start getting subtle (and probably confusing) signs your ex wants you back.
Talk about a mind f*ck!
But fear not, you sexy, single lady. I'm here to you unf*ck your mind (that came out wrong…) so that you gain just a little bit more clarity on the situation and can figure out what to do about it.
Your Coach,

P.S. If you haven't yet checked out my brand new resource called Heal Your Heart and Win Him Back, you're going to want to download all the goodies it contains immediately because it's your toolkit for reuniting with your ex.
Introduction
Before we dive into those signs your ex wants you back, let me just say something: there is a big difference between him still having feelings for you…and him actually wanting you back. It's normal for two people who were together weeks, months, or years to continue to have emotional ties to one another, but that doesn't always mean they want to get back together…or should.
So as part of this exploration, we'll also assess whether you even want to reunite with your ex. Depending on why you broke up, it might be better to let sleeping dogs lie than get back together in a relationship that has no future.
If his ego was bruised in the breakup (an extremely easy thing to do when it comes to men), he may not be confident enough to flat out tell you he's still in love with you. But if he does one or more of the following, he very well may want to get back together with you.
Your Ex Wants You Back Sign #1: He Asks if You're Seeing Anyone
This sign assumes that you're in contact and that you have a pretty good back-and-forth dialogue with your ex. Maybe you've decided to just be friends, and you check in via text a few times a week.
This is fairly common in today's technology era, by the way. A research study by The Atlantic showed that people today keep up with exes via social media (37%) and texting (45%).
If he's asking about your relationships status, chances are, he wants the answer to are you seeing anyone? to be no. Sure, he plays it totally caj (that's casual for you non hip cats), but you can see right through his ploy.
He may also be trying to gauge whether you've moved on after the breakup so that he can plan his next move toward winning you back.
If you are seeing someone, be honest, and then pay attention to his reaction. Does he seem totally cool with it…or maybe a bit jealous? If you're not seeing anyone, let him know and see if that opens the door to talks about the two of you.
Your Ex Wants You Back Sign #2: He's Reminiscing With You on Good Memories
I'm laughing because I actually suggest you reminisce via text if you're trying to win this guy back in this article. So if he's using the same strategy, it's a good sign. If he's bringing up the past, it means his head is going there, back to a time when you were happy…together.
Him: Oh man. I just pulled out that Ben Folds t-shirt I bought when we went to the concert on our first date. Remember how I spilled beer all over you? I was so embarrassed.
You: I found your nervousness to be sweet. That seems eons ago…
If you want this guy back, take that trip down Memory Lane with him. See where it goes.
Your Ex Wants You Back Sign #3: He's Working on Improving Himself
Maybe you broke up because all he did was sit on the couch and play video games. Or because he was insanely jealous. Maybe he lived 300 miles from you. He left the toilet seat up. Whatever. If there was something he did (or didn't do), it reached a point where you felt you couldn't continue down the same path with the way things were.
But the thing is…now he's telling you that he's changed. That he's working on whatever "thing" split the two of you apart. Why would he do that, you ask? To win you back. There is really no reason why a man would take the energy to better himself after a breakup except because he wants the woman who pointed out his flaws to come back to him.
Now, keep in mind, saying he's changed and actually demonstrating it are two different things. You're going to need proof. Old habits die hard, and some behaviors or beliefs (such as not wanting to get married) are going to require more than a few weeks of effort…if they can be changed at all.
So while you should absolutely commend him for working on himself, make it clear that he shouldn't do it for you, but rather for himself. If those improvements are genuine and permanent, there may be a chance that you should get back with him. Time will tell.
Your Ex Wants You Back Sign #4: He Tells You He Misses You
Okay, this sign your ex wants you back is a little obvious, but we're still going to cover it.
Just because he tells you he misses you doesn't automatically mean he's ready to get back together. He might be torn about the end of the relationship and his feelings about you. Maybe there was a giant problem (you wanted kids and he didn't) that, if you could both ignore (which you can't), things would be okay.
Or maybe you just got into an enormous fight that split you up and, egos aside, everything might be okay.
Research shows that 50% of couples who break up get back together and that they were ambivalent about breaking up in the first place.
Or maybe he just hasn't let go entirely. The worst thing you can do right now is to be in what's called a Fake Up. This fake breakup looks like a breakup…only it's not. Maybe you say you're not together, but you still text all the time.
You hang out.
Maybe you even hook up.
Basically, one or both of you is getting what you want from the non-relationship…without being in a relationship. It's not healthy for you emotionally, and it makes permanently breaking that bond even harder down the road.
So figure out if he really misses you emotionally to the point that you should talk about reuniting…or if maybe he misses you at the superficial level (aka just wants to still have sex).
Your Ex Wants You Back Sign #5: He Finds Silly Reasons to Get in Touch
Is he texting you to get his toothbrush?
Does he want to return all of your hair ties?
Is he asking which records are yours and which are his?
If he's trying to get face time with you, chances are he misses you, particularly if the reason he's reaching out isn't something major. I mean: hair ties. They cost what, a couple of bucks? This is just an excuse for him to see you.
If you want to get back with this guy, see him if you're ready…as long as you've adhered to the 3-week No Contact Rule. It's so incredibly important for you to have this breather after the breakup so you get perspective on what you really want. If you're pining for him out of habit, it'll be harder for you to determine whether getting back together is actually the right move. So take some time not talking to him…and then consider meeting up if he's asking.
Your Ex Wants You Back Sign #6: He's Jealous Of Other Guys in Your Life
Now that you're all buddy-buddy with your ex, you might feel comfortable mentioning other men you spend time with, even if they're platonic (and yes, you're totally doing it to see how he reacts).
You: So I was at the club with Brad the other day…
Him:  That 'roid-pumped asshole??
If he's not into you anymore, he won't give a shit about who you're hanging out with. On the other hand, if he instantly gets jealous whenever you mention a man (even your cousin), then clearly he's missing you.
Now, in Heal Your Heart and Win Him Back, I don't recommend you purposely make him jealous…
But …if you post a pic of you with guy friends and your ex makes a comment that essentially shows he's wondering, who the fuck are those guys, then it's possible he wants you back.
Your Ex Wants You Back Sign #7: He's Going Over What Went Wrong
Maybe your relationship ended abruptly and for no apparent reason. Maybe he felt like he couldn't give you what you needed commitment-wise.
Maybe you both got busy and you felt neglected so you ended it without telling him how you felt.
If there wasn't a solid reason why the two of you broke up, he might still be confused and processing where things derailed. Maybe he's asking himself: is there a real reason we aren't together?
But he's a man, so he doesn't want to tell you he wants you back just yet. He wants to first be reassured that you feel the same. Maybe he texts that he's trying to work out what went wrong. This is your chance to tell him about anything that bothered you about the relationship, and for him to do the same.
Editor's note: Ready to attract love with a proven strategy? Watch this free video to learn the 7 powerful steps
This is actually a really great opportunity to put everything out in the open so that you can clear the deck and start anew…if that's what the two of you decide to do.
Conclusion:
If you're missing him and feeling like it's one-sided, pay more attention to his actions to see if he's showing signs your ex wants you back. Sometimes you're wrapped up in your own emotions so much that you don't see that he's communicating in little ways to show he misses you.
If you do want him back, reciprocate. Give your own subtle signs that you miss him too.
If you don't want him back, pull away from talking to him. Take longer to respond to his texts. Or flat out tell him that you've moved on (the "rip the Band-Aid approach").
If you are over the moon that he misses you and wants you back, roll slow, lady. You shouldn't be in a rush to reunite. Something caused that breakup, and you need to deal with that rather than sweeping it under the rug, otherwise that monster will rear its ugly head again and again in this relationship.
And be willing to admit when it's time to cut ties. If you can't deal with a long-distance relationship and he's crazy far away and neither of you can move…move on. If you don't agree about a major dealbreaker like getting married or having kids…cut bait.
Trust me: in the long run, you're better off ending a relationship that has no future, even if it seems insane to because you both love one another. Sometimes, as they say, love isn't enough.
So talk to me in the comments below: what have you seen in terms of signs your ex wants you back?
With Heal Your Heart and Win Him Back, I offer 5 incredible bonus gifts designed to help you make him miss you and win him back. Check it out.

What do you think? Share your thoughts below...