7 Reasons Good Men DON'T Cheat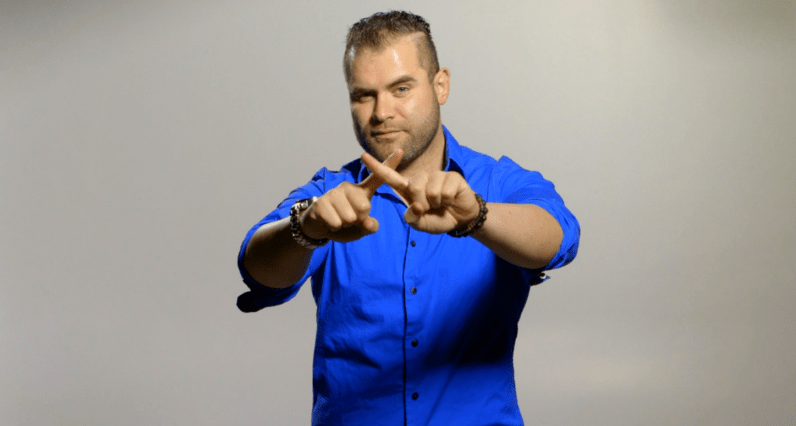 Lasting Love is the result of a powerful strategy. Ready to get started? Click here to learn the strategy (it's free)
We are going to break an old stereotype this week and talk about men cheating in relationships – hear me out, though…
We are going to talk about why GOOD MEN will NEVER cheat on you. There is a lot of talk that floats around social media about how 'ALL men' cheat, but I want you to know that we can't categorize all men OR all women into one single group.
The fact of the matter is that a good man will never cheat on the woman he cares about, and in this week's video I'm going to give you  the 7 reasons why. Check it out below:
Once you discover 7 reasons, tell me in the comments below the reasons YOU would never cheat on the person you care about?
Your Coach,
James
Editor's note: Ready to attract love with a proven strategy? Watch this free video to learn the 7 powerful steps
Summary –
1. A good man appreciates what he has.
The more you appreciate your partner -> the more valuable they are to you -> the less you are willing to risk losing them or hurting them. When a good man truly loves and appreciates the woman in his life, he would never act in ways that put his relationship with her in jeopardy.
2. A good man has evolved beyond his urges.
We all have biological urges instilled in us by millions of years of evolution. The desire to reproduce and sexual attraction are often used as an excuse for cheating because "we are not built for monogamy." While monogamy isn't necessarily natural, a good man understands that being natural is not the point. Monogamy is a choice. It's a pledge to commit yourself to the person you love and only them. A good man has the ability to resist the urge to cheat and be with the woman he loves.
3. A good man values love over a fleeting experience.
A relationship based solely on sexual attraction is a flimsy one that will fall apart at the first obstacle. When you are in a loving and committed relationship with someone there are far more layers of fulfillment than just sex. Some people spend their lives searching for a lasting connection. Some find it quickly and others take longer, but when a good man does find his match the thought of throwing it all away for a few minutes of sexual satisfaction just doesn't make sense.
4. A good man respects the woman in his life.
Cheating is disrespectful. It casts your partner's feelings aside for a temporary want. It's not just something you want, but something you want at the EXPENSE of your relationship. Cheating is LYING and breaks trust… those are NOT things you do to someone you respect and care about.
5. A good man has grown past adding notches in his bedpost.
A man who is secure and confident in himself no longer has a need to validate his manhood or self-worth with conquests. Men who are insecure often want to acquire as many women as possible in order to feel like a man. Anyone in this position would be better served to stay single and out of a committed relationship.
6. A good man respects himself.
C. S. Lewis once said: "Integrity is doing the right thing, even when no one is watching."
Some men stop themselves from cheating because they are afraid of getting caught, but a good man will stay faithful even if nobody would discover an indiscretion. He respects himself, has standards for living, and works hard to build and maintain the life he's worked for. Entering into a committed relationship is not just a pledge to your partner, it's a pledge that your future self will uphold the promises you made.
7. A good man doesn't take the easy way out.
Cheating is the easy way out of a bad relationship. It is a way to avoid facing and dealing with your problems. Breakups happen and not all relationships are meant to last, but a good man will have the respect to face the breakup and his role in the relationship.
[Like this episode? Make sure you check out: https://relationshipstandards.com/]
What do you think? Share your thoughts below...