5 Things You Can't Change in Any Man
Many of the biggest frustrations you will ever experience in a relationship come from trying to change certain things about the man you're with.
I'm not talking about little things like forgetting to put the toilet seat down either…
Some things you just have to accept.
And if you can't accept them…
… it maybe time to pull the plug on the relationship.
Check out this short video where I break down 5 things you can't change in a man… (so don't even try)
It doesn't matter how many psychology books you read, there are some behaviors that are immune to a Pavlovian response.
When you accept certain things as being static in your relationship, it will provide clarity around how to proceed.
Keep your eyes open, because some of these are HUGE red flags and deal breakers for a lot of women.
Your Coach,
Adam
P.S. One thing you should never accept is a causal relationship when you're looking for commitment.
Inside my Casual to Committed program I show you the exact specific steps to make him see you as THE girl he's been waiting for.
Summary –
1. The wandering eye.
A study by Denver University found that if someone cheats once, then it is three times more likely that they will cheat again as compared to someone who has never cheated. Cheat on me once; shame on you… cheat on me twice; shame on me.
2. His temperament.
Maybe you're with a guy who is super anxious… or maybe he's lazy, or a bit loud. These are the types of things that you can't change in a person. If you don't enjoy these things about him, then stop trying to change them. Move on and find someone new.
3. His abusive or controlling nature.
If he's emotionally or physically abusive you need to leave now! He can't change. He may try, but the risk is too great.
Move on before it leads to emotional damage or even physical damage. You need to leave and if you need help then go to The National Domestic Violence Hotline. They are going to help you get out of the relationship and find a healthy place for yourself.
4. His thoughts on marriage and children.
Unfortunately if he doesn't want to have kids and you do, then you're just not compatible. Don't waste your time trying to change a man who has different values. Have the courage and discipline to move on and find a man that fits your lifestyle and goals.
5. His family and upbringing.
Are you dating a mama's boy? Does his sister drive you crazy? Your man's family is not something you can choose. At the end of the day, you need to accept them.
Although the past five points are not things that you can change in a man, I do think it's possible to change other things. But to do this he must be open minded to improvement. A woman can't change a man because she loves him, but a man can change himself because he loves her.
[Like this episode? Make sure you check out: https://casualtocommitted.com]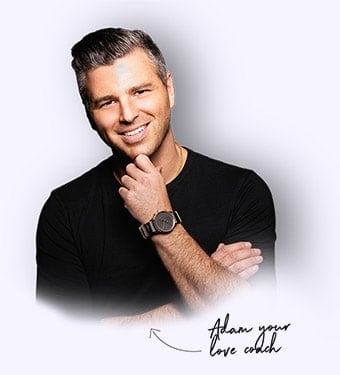 Love Strategist
My true passion in life is transforming your love life by giving you specific tools and techniques that you can use to attract long lasting love. I got started when...Read Adam's Story
What do you think? Share your thoughts below...