How to Attract Men By Actually Being a Good Person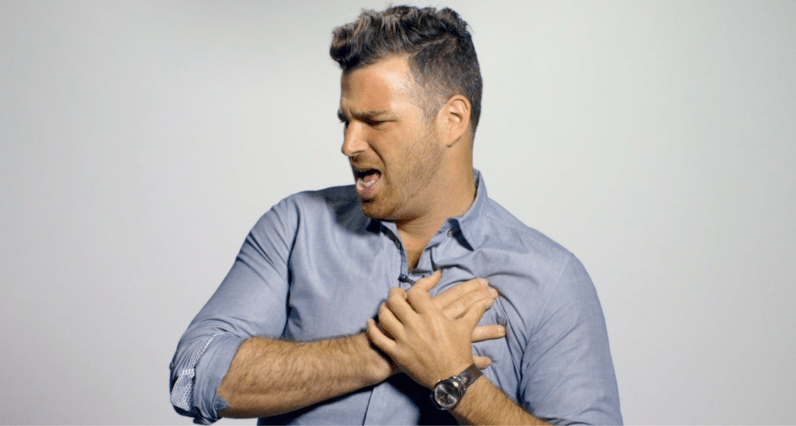 Lasting Love is the result of a powerful strategy. Ready to get started? Click here to learn the strategy (it's free)
There are a few titles in the relationship section of my local bookstore that I'd like to soak in gasoline and burn.
The advice in these books range from being mildly manipulative (by telling men "little white lies" to get them chasing you)…
to being downright bitchy as a way to generate attraction.
Sure, these tactics may work on an insecure mama's boy, but with a High Value Man they'll just blow up in your face.
So, if you're looking for a confident man, who is beyond playing these kind of silly games, then you need to take a different approach. Learn how to attract men by actually being a good person.
It is possible to attract a High Value Man by actually being a good person.
Editor's note: Ready to attract love with a proven strategy? Watch this free video to learn the 7 powerful steps
And it's much easier than you think.
You don't need to resort to childish games and ineffective dating advice.
Let me ask you, have you ever lied about something in a relationship and regretted it? How has lying affected your relationships? I want to hear from you in the comments below 🙂
Your Coach,
Adam
P.S. – If you're looking for a devastatingly effective method for hooking a man's interest without sacrificing your values, check out my Emotional Attraction Formula right here.
Summary –
1. Be honest if you're not sure you want a relationship.
You may be facing pressure from your parents and society to be in a relationship, but if you're just not ready… that's perfectly okay. By being honest with yourself, you'll not only serve you, but it's going to make you more attractive to men.
2. Be open about wanting a relationship.
This may sound contradictory to the previous point, but it's not.
There might be a time when you meet a guy and you don't want a relationship, but you're attracted to him so you start sleeping together… and you start seeing each other more, and then suddenly everything changes…
You develop stronger feelings for him than you ever expected. You start to freak out because the relationship was founded on the pretense of casual. Now you want to change it to something a little bit more serious. Then you think, "Oh my god, what do I do? I'm totally screwed."
What do most people do in this situation? They lie to him and themselves that they don't want a relationship. This leads to a relationship that burns up into a massive sh*t storm of people not sharing what's real… And eventually the passive aggressive communication leads to both people's feelings getting hurt.
The key is being more open. Sometimes your situation changes or your feeling change, but that's okay. However, if you know you want a relationship, don't allow things to start out as casual.
3. Be honest about your opinions.
Guys don't want to date a yes woman or a woman who says everything they do is incredible. They want to be challenged. Filling his ears with things you think he wants to hear is a sure-fire way to lead him into boredom. A confident woman is willing to tell her guy the things he needs to hear.
4. Be honest if you feel that he is taking advantage of you.
If he's only calling you at 2 a.m. to hook up, and you hook up with him knowing that he's using you… then it's your fault. If you find yourself in that situation, don't respond that night, but text him the next morning with something like this:
"Hey, saw your text from last night. Can you give me a ring when you get a chance?"
If he never ends up calling you after that text, then all you've got to say is, "Next!" If he does call you, then you can say something like:
"I just want you to know that I'm not really the late night hook-up kind of girl. If that's what you're looking for, I think we should probably move on. If you're interested in something more, then I'd be interested in exploring that."
5. Be honest about your not so perfect past.
We all want to appear like we have our sh*t together when we're in a relationship. Yet, sometimes the best way to connect is to share something about yourself that's not so perfect. Vulnerability can be difficult, but it can be an incredible way to have a deeper emotional connection.
[Like this episode? Make sure you check out: https://emotionalattractionformula.com/]
What do you think? Share your thoughts below...