Why Men Love Confident Women (SERIOUSLY…We Do)

This article was written by a professional love strategist. If you want to learn the 7 Little Love Steps, click here.
We've all heard it before: Women LOVE Confident Men.
But this begs the ultimate question, is the feeling mutual? Do men also find confidence attractive?
If you've followed my previous videos, you probably know my opinion on this matter. BUT, in this video, I make some very key distinctions between confidence in men versus women.
So here it is, my spoiler alert: men really do LOVE confident women.
And in this video I'm going to explain why confidence is so important for a woman and how you can begin building your own confidence starting today.
Watch this video to learn Why Men Love Confident Women.
Do you agree that men love confident women? Share below in the comments section.
Cheers,
Adam
PS. If you're ready to start making men pursue you for love, then join me on this free webinar to discover the 3 steps to building emotional attraction – Register here to get started (it's 100% free).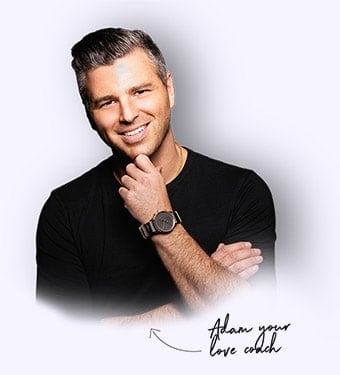 Love Strategist
My true passion in life is transforming your love life by giving you specific tools and techniques that you can use to attract long lasting love. I got started when...Read Adam's Story
What do you think? Share your thoughts below...