Why Body Language Is Critical For Dating Success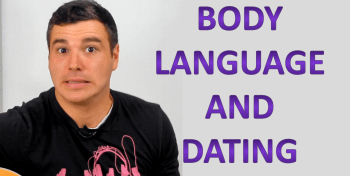 Lasting Love is the result of a powerful strategy. Ready to get started? Click here to learn the strategy (it's free)
Have you ever looked at a dude from across the room and thought to yourself:
"Creepy…"
Editor's note: Ready to attract love with a proven strategy? Watch this free video to learn the 7 powerful steps
"Fun…"
"Charismatic…"
Or have you ever noticed how you can sense a guy's "vibe" instantly? You can basically tell whether or not you like him before he utters a single word.
Well, all you're doing is reading his body language. And just like you're constantly doing this to men, we men are constantly analyzing women's body language, too.
Watch this video to learn the secrets to great body language:
Tweet: Don't focus so much on the words you say. Focus on the delivery of what you're trying to express. https://ctt.ec/Fa1XS+ @adamlodolce
So now that you're a little more aware of the huge role body language plays in dating, how would you rate your body language when interacting with men? Is there room for improvement?
Let me know your thoughts in the comments below.
And remember, your body language is merely a reflection of how you're feeling on the inside. If you want to work on improving it, then do something fun or something that will make you laugh!
Cheers.
Your friend,
Adam
What do you think? Share your thoughts below...