What Men REALLY Want In a Woman (6 Surprising Qualities)
The question, "What do men REALLY want?" has literally been asked by billions of women for thousands of years. And there's certainly been no shortage of romantic comedies produced to answer the question.
It makes sense that women are so confused. A man might seem as if he only wants sex, then suddenly he gets crazy emotionally clingy. Or vice versa, he tells you how much he cares about you, only to disappear a week later.
I'm not going to lie, this is a BIG question to answer in a short video, but after many weeks of deep thought on the subject, I've boiled this down to 6 core qualities that a man wants in a woman.
And at the end of the video, I have a HUGE announcement for you.
Watch the video below.
Click Here to Join the Notification List
So keep an eye out for an email from me on September 29th at 11 AM with specific instructions on what to do next.
Thanks for watching.
Your Coach,
Adam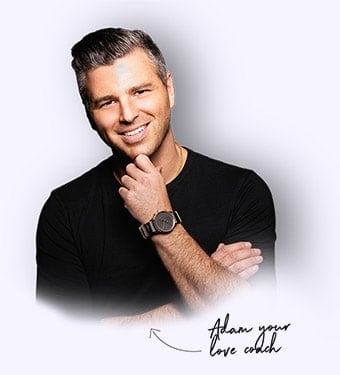 Love Strategist
My true passion in life is transforming your love life by giving you specific tools and techniques that you can use to attract long lasting love. I got started when...Read Adam's Story
What do you think? Share your thoughts below...