3 Ways to Make Him Addicted to You

This article was written with love by Adam LoDolce.If you want me to personally help you find love, click here.
Did you know that when you fall in love, your brain feels exactly like it does when it's hooked on drugs? It's a pretty intense feeling.
Even better? Having a man feel that way about you.
What if there were ways to make him addicted to you so that he'd have that high whenever he's with you?
That amazing high is the first of the stages on the way to love. As you're getting to know one another, that rush of dopamine is the glue that holds you together until you get to a more established place in your relationship, when you truly start falling for one another.
So how can you make sure that glue is strong? What are the ways to make him addicted to you?
1. Radiate Positive Energy
We are all drawn to people who are positive, and repelled by negative people. Even if you don't feel like you're the most positive person in the world, you can absolutely change that. If you feel yourself going down a negative rabbit hole, just think, "reframe!" and then shift to a more positive thought. It takes practice, but soon you'll have a more positive outlook, and that will make him addicted to you.
2. Scarcity
When there's a shortage of something, that's when it's most in-demand. Just look at toilet paper right now during coronavirus!
Be less available. Not by playing games, but by living a full life. That way, you're not sitting around, waiting to hear from him. If you take your time to respond to a text or aren't available every time he asks you out, he'll want you even more.
3. Emotional Support
One surefire way to get him to fall for you is to be there for him when he needs emotional support. If he had a bad day, just listen. Don't try to offer advice. If he wants to sit with you and cuddle after someone close to him dies, be good with that.
The more present you are in your relationship, the more attention you pay, the faster you'll make him addicted to you!
Please leave a comment below: what ways to make him addicted to you have you tried, and how did they work?
Your Coach,

PS. If you're ready to start making men pursue you for love, then join me on this free webinar to discover the 3 steps to building emotional attraction – Register here to get started (it's 100% free).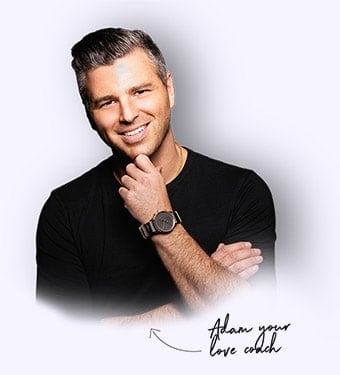 Love Strategist
My true passion in life is transforming your love life by giving you specific tools and techniques that you can use to attract long lasting love. I got started when...Read Adam's Story
What do you think? Share your thoughts below...