3 Weird Traits That Will Make Him Pursue You
If you're trying to get a man's attention and failing to succeed, then it's possible that you need a new strategy. In fact, you'll probably be shocked at the top traits that will make him pursue you.
They're not what you'd expect.
You wearing low-cut clothing is not on the list.
Nor is telling him that you want a relationship.
Letting him make ALL the decisions? Uh uh. That's not going to work either.
These traits will make him pursue you and, frankly, I find them a little weird. You might too.
If you thought that being a demure, shy woman was going to get you a man, you now know that this is the wrong approach. You know that being a strong, single woman is hella attractive to a guy. You also know that pouring your heart out and oversharing isn't the way to make him pursue you.
Yes, these three traits in a woman that make him pursue you are counterintuitive. But, trust me, they work. I've worked with hundreds of women and men, and I know how the male mind works. Unfortunately, most women make the mistake of thinking that men think the way they do, and so they try to attract a man through methods that would work with them.
You've got to think like a guy if you want to attract one. And that means being strong, confident, and taking no bullsh$t. Being yourself. No one else.
Your Coach,

P.S. Instead of trying to be what you think a man wants, try instead to be a High-Value Woman. My exclusive course will teach you the seven mindsets of high-value women that will make you absolutely irresistible to men. And remember: it's all about being authentic. You've got this.
Also, if you'd like to join me on a brand new webinar to learn "why men flake, avoid commitment and consistently ghost until they meet a woman who's following these 7 simple steps", then register here (it's 100% free).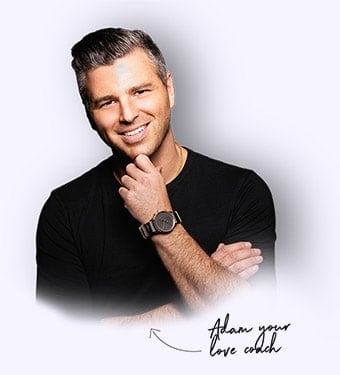 Love Strategist
My true passion in life is transforming your love life by giving you specific tools and techniques that you can use to attract long lasting love. I got started when...Read Adam's Story
What do you think? Share your thoughts below...