7 Proven Things Men Want in a Woman
Have you ever found yourself asking the question: "What do Men want"?
Wouldn't it be great if a bunch of computer nerds, slamming Red Bull in a room somewhere, just sat down and collected a bunch of scientific data to finally give you the definitive answers to that question?
Well, I've got some good news for you…
The awesome people over at Zoosk have actually done this for you.
They did it by extracting the data and crunching the numbers from their 38 million user database.
When you're analyzing over 3 million messages that are being sent daily, the results end up being pretty eye-opening.
Watch me break down the 7 Proven Things Men Want in a Woman.
Once you know exactly what men are looking for (and what they're NOT looking for)… the dating game becomes a much easier beast to tame.
And…. even though the results from this data were collected from online dating users — everything is directly applicable to meeting men in the real world.
Honestly, some of the things discovered in this study surprised even me. Like the fact that as a woman, you're likely to get messaged 39% more when you put one 7 letter word in your profile.
Even if you're not interested in online dating, you deserve to know what works and what doesn't.
Join the conversation and tell me what you think of the data in the comments below.
Your friend,
Adam
PS: Want to know the EASIEST way to guarantee that he'll have eyes for you and ONLY you? Click HERE to learn how to "fire" his deepest Emotional Attraction triggers.
Summary –
1. Healthy women
Women with the word "crossfit" in their profile are 39% more likely to get a message than the average profile. It shows that you take care of yourself and have a good work ethic.
2. Women who are attractive, but not too attractive
Studies show that men and women are attracted to those with a similar level of attractiveness. In fact, men are 6% less likely to message those who they see as more attractive than they are.
3. Women who live nearby
Most of the time, men don't seek out a long distance relationship (although they happen sometimes). If you live more than 30 miles away, you are far less likely to be messaged by an interested man.
4. A younger woman, but not too young
Men are 7% more likely to message women if they are 0-10 years younger. Whereas, they are 74% less likely to message someone more than 10 years younger. We might be physically drawn to younger women, but emotionally and intellectually, we want a mature woman.
5. Non-smokers
Men are 12% less likely to message smokers. So if you smoke and you're dating, quit… you can do it! Dating is a great time to work on self improvement.
6. A woman who is fun
The top mention in a man's profile when describing someone they're looking for is the word "Fun" … need I say more?
7. An honest woman
Lying will get you nowhere, especially in the dating world.
[Like this episode? Make sure you check out: https://emotionalattractionformula.com/]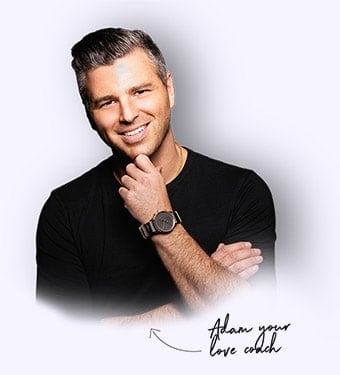 Love Strategist
My true passion in life is transforming your love life by giving you specific tools and techniques that you can use to attract long lasting love. I got started when...Read Adam's Story
What do you think? Share your thoughts below...