Why You Should Never Date a Dad from Your Kid's School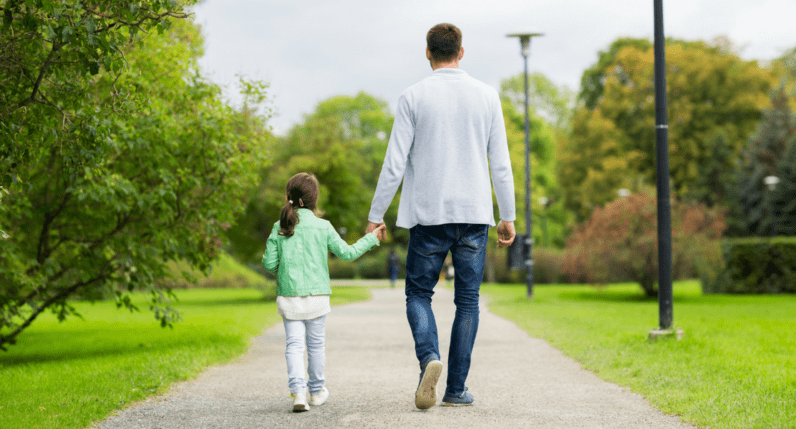 This article was written by a professional love strategist. If you want to learn the 7 Little Love Steps, click here.
You're a busy single mom. You don't have time to meet unattached men, nor do you know where to find them. So the schoolyard seems like a viable dating pool.
Right?
Wrong.
Look, I know dating in your 40s or later may seem tougher than it was in your 20s (it doesn't need to be!), but there are still some ground rules we need to cover.
#1?
Don't date a dad from your kid's school. There's just too much potential to backfire.
Don't Shit Where You Eat
You get what this saying means, right? There are some things you shouldn't do in certain places. Like dating a dad from your kid's school. Or her teacher.
Why?
Consider what would happen if it didn't work out with Hot Dad from your daughter's class. You've got to see him at pickup or class field trips for the rest of your child's time at that school.
And no, pulling your child out of that school so you don't have to face this guy is not an option.
Now, no one likes gossip, but it happens, and the schoolyard can be a gathering place for those Mean Moms who love nothing better than to talk about other parents.
Do you want to be the source of gossip for them?
Don't Make Things Harder for Your Child
If you've gotten divorced, realize that you're not the only one going through it. Your child has been affected…and will continue to be. When you start dating men, that can be a stressful situation for your child. If you were to date the father of one of her friends, the stress can get exponentially worse.
Realize that you dating this guy can negatively impact your kid's friendship with his kid. Because you have two little people (or more) who are having to process the idea of their parents being together, the impact is greater than you might think.
And, again, if it doesn't work out? You're now responsible for what could be the end of that friendship.
You need to shield your kids from your dating life, not put them in the middle of it, at least until they're older and able to handle the concept of their mother dating.
On the subject of your kids and dating…
Wait to tell them who you are dating, and wait even longer to introduce them to the guy. You only want to expose them to men that you are serious with, who you could see a long and happy future with. The last thing you want is to introduce your kids to several different men that they get attached to, and then it doesn't work out.
You get my point.
You should also ask yourself whether you want to date a guy with kids. Just because you have them doesn't mean that's what you want in a mate.
Maybe your child is in high school, and you're looking forward to traveling the world once he's in college. Dating someone with an elementary school-aged child — if it works out — could mean you're looking at another 10 or more years of step-parenting. If that's not your bag, don't even bother dating men with kids.
Dad at School ≠ Good Guy
Just because this guy you like is a dad at the school doesn't make him a good guy.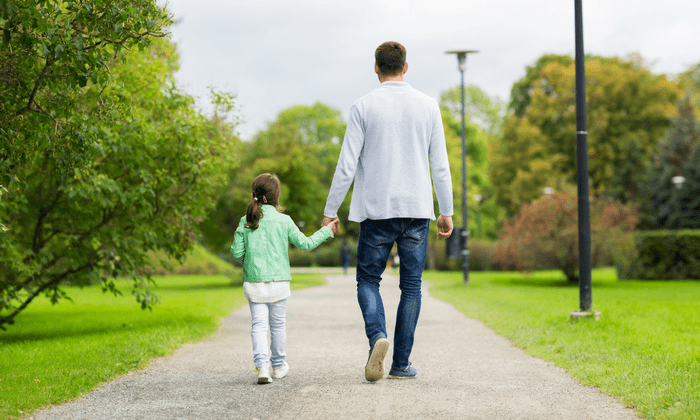 I know a woman who saw the profile of a dad she had met at school on a dating site. They started talking and ended up on a date…only for her to find out that he was still married!
She made it clear that she wasn't interested in being the other woman, but just imagine if his wife had found out. That would have created some major drama on the playground!
If You Ignore My Advice…
I'll just pretend you didn't ignore my dating advice but didn't find this article until after you started dating a dad from your kid's school school.
If it's working out…
Talk to him about when and how you should tell your kids. I suggest waiting several months so you have time to get to know one another and let the dust settle around your new relationship.
You may want to tell your kids individually so you can field any questions they have about how you being in a relationship with this man will affect them (as well as give them space to tantrum if that's the path they choose).
Ease into combining your lives. If you plan to get married or live together, give your kids plenty of time to get used to the idea before it happens.
If it didn't work out…
Work to make things as normal as possible. Sure, you can cower in the cafeteria whenever you see him pass, but the sooner you can normalize things at school, the better off you'll be.
If he's being a jerk, just avoid him as best you can, but try not to let your kids notice that anything is amiss.
There are Other Places to Meet Men
Yes, you spend a significant amount of time at your child's school, but there are better places to meet men.
If you're looking for a single dad, search Meetup for single parents groups. There are also dating sites like SingleParentMeet and SingleParentLove that cater to others who are looking to date and have kids.
If you're open to dating men without kids, there are any number of dating apps out there to try. Bumble, Match, and OKCupid are a few worth exploring.
You could also meet a man while enjoying your favorite hobby:
Hiking

Dancing

Rock climbing

Doing yoga

Attending concerts

At a restaurant or bar

At church
It can be great to date a man with children. He should, after all, have some level of maturity that allows him to have at least partial custody of his kids, and you'll have more in common with another parent. Speaking of custody, that can be a positive or a negative; if your schedules align, you will have time when neither of you have kids, when you can spend quality time together.
If your custody schedules don't align, it may be challenging to find kid-free time to spend together.
I'd just caution you against getting involved with someone at your child's school. Your child should, after all, come first.
Have you ever been attracted to a single father at your child's school? Did you act on it?
PS. If you're ready to start making men pursue you for love, then join me on this free webinar to discover the 3 steps to building emotional attraction – Register here to get started (it's 100% free).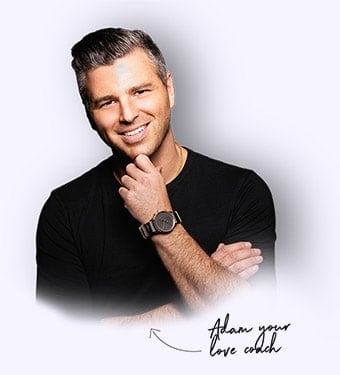 Love Strategist
My true passion in life is transforming your love life by giving you specific tools and techniques that you can use to attract long lasting love. I got started when...Read Adam's Story
What do you think? Share your thoughts below...