Men vs. Women: Why Your Boyfriend Is NOT Your Girlfriend
Rom Com movies have done you a disservice, they don't tell you the true difference between men and women.
Everything you've ever learned from fairy tales about love and romance is completely wrong.
Do I have your attention?
While you may be trying to turn your current boyfriend or your future boyfriend into Prince Charming, he never will be.
Stick with me. I explain in this video why you'll never get everything you want in a relationship from one person.
It's up to you to get what you need from the person or people that deliver it best. Sometimes that's your boyfriend. Sometimes it's a girlfriend.
Just don't confuse the two.
Your Love Strategist,
Adam
Summary –
Let me guess: when you were a teenager, you thought the person you would marry would be perfect and would embody everything you ever wanted in a person.
In your Single 20s, you started to realize that that might not necessarily be true but it was still possible.
If you're single in your 40s or later, you're beginning to wonder if you can at all find a man who understands you.
Am I right?
The Reality
Men and women are very different.
As you meet new people, you need to remember:
You will never get all of your needs met by a single person.
Maybe the guy you're seeing is really deep and intellectual…but he won't go dancing with you on a Friday night.
Does that mean you should ditch him?
I say accept it, and go dancing with your girlfriends.
Or maybe your boyfriend just completely zones out any time you're venting about why Jennifer tagged Alexa on Facebook, but didn't tag you.
All you want him to do is listen to you vent, but the reality is he couldn't care less about this.
Don't get mad at him.
Instead, realize that he's not going to meet that particular need.
Then grab a martini with Lexi so that you can both talk shit about the Facebook Debacle all night.
We're Wired Differently
Men and women are very different. Brain science actually backs this up: women typically have a much bigger limbic system than men, which means that you are much more in touch with — and more expressive with — your emotions.
Women are more…
Empathetic.
Communicative.
Comprehensive in thinking about emotions and social interactions.
Men, on the other hand, focus on the exact issues and the exact solutions to any problem. Essentially, they bring logic to the scenario.
If you say to your guy: "I feel like I look really stupid in this hat."
He may say: "So why don't you just take off the hat?"
You want to wear the hat, stupid or not. He wants to help you find a solution to your problem.
You see the disconnect?
Find the Right Person to Meet Your Emotional Needs
I urge you to make sure that you have different people in your life to meet the various emotional needs that you have.
Most likely you want your boyfriend be your best friend and lover. You want him to be someone you're attracted to physically so you can get your sexual needs met, but also your best friend who you can talk to and reveal your true self.
But that doesn't mean that he also has to be the person that you go out for drinks with, the person that you share hobbies with, and the person that you just want to spend every single moment of your time with.
No one will meet your every need.
Trying to make your boyfriend fulfill all those needs is a bit like trying to make him your girlfriend.
Beth is your go-to gal for a good shoulder to cry on.
Aly always tells you when your butt looks big.
Lori is always up for a drink and gab fest.
Your man doesn't have to do these things. Other people do. What's most important is finding that best friend that you're attracted to, who you can grow a relationship with.
Are you guilty of trying to make your boyfriend your girlfriend? How did that turn out? Comment below.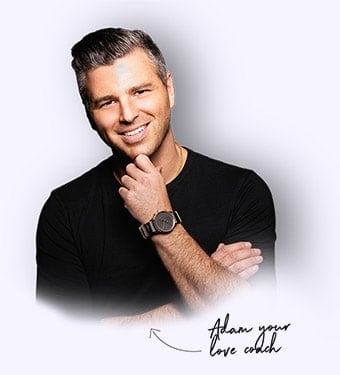 Love Strategist
My true passion in life is transforming your love life by giving you specific tools and techniques that you can use to attract long lasting love. I got started when...Read Adam's Story
What do you think? Share your thoughts below...