How to Make Your Ex Chase You (Reverse the Power Dynamic)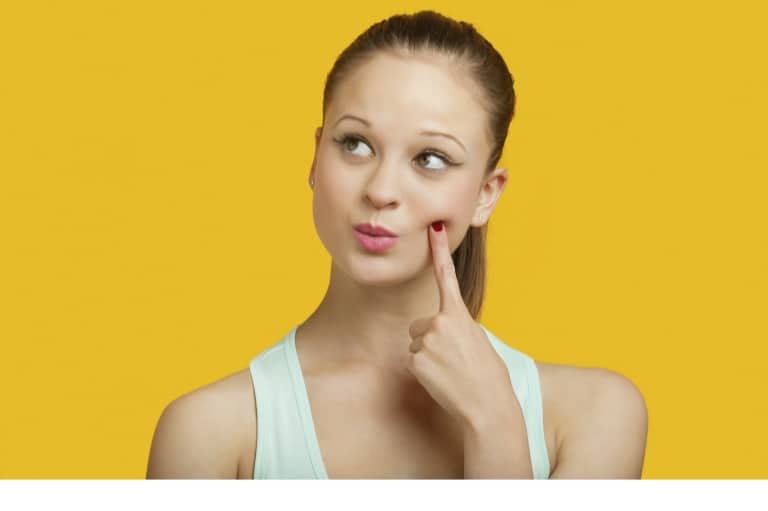 So you want your ex back…or at least to make him want you, so now you're asking your friends for advice on how to make your ex chase you.
You're sure that, if you "play hard to get", he'll come running back and beg you to take him back.
I'll be honest: this may or may not happen, depending on how serious the reason for your breakup was. There are tons of useless articles online promising you that you can win him back with a few "cheat tips." But I'm not here to take your money and give you bad advice. I want you to know that if it's not meant to be with this guy, no amount of effort is going to change that.
The best thing you can do is let him go and move on.
On the other hand…I've coached hundreds of men and women, and seen many many examples of when the following strategies on worked to get couples back together.
I'm going to assume that he broke up with you if you're trying to get him to come after you (otherwise you'd be doing the chasing), so in this article, I'll go into strategies on how to make your ex chase you that don't involve games or lying.
Before You Plot How to Make Your Ex Chase You…

Consider this your safety warning. I know that when he left you, you probably felt broken into a million little bits. You miss him a thousand times a day. You can't see your life going forward without him.
But step outside of your pain with me for just a moment to really assess whether you need this man back in your life. Don't gloss over what went wrong, whether it was just at the end or throughout the entire relationship. Really own those problems. Examine them.
Were there times you were so frustrated about those problems that you couldn't see the relationship working out?
Did the two of you constantly fight about your issues?
Did you feel like you were unable to trust him?
It's easy to bury your head in the sand after the psychological trauma of being broken up with. But you need to be honest with yourself about whether that relationship really had any hope of surviving, or if it was doomed from the start.
I get it.
Right now, all you can see is the goal of getting him back and of learning how to make your ex chase you. But please consider whether that is truly the best thing for your sanity and wellbeing. It might not be. (following #2 will help you figure this out.)
Step #1: Take Back Your Power
There's a power play that happens in a breakup. He controlled that situation. Possibly out of nowhere, he drops the bomb that he's unhappy and can't stay with you the way things are. Your world crumbles. You have zero power in this situation, other than to walk away with what little dignity you can.
But in the aftermath, you've had some time to reflect on the breakup and the relationship in general, and now it's time for you to take back your power.
You get to decide whether to interact with your ex post-breakup (more on that in #2). You control your reaction to the situation. If you allow him to take up energy in your head, you're still giving him power.
I know. It's amazing how someone who's not even in the room with you can take control of your brain. But you've got to push him out. Do things that nurture you. Exercise. Go out with friends. Stay busy. The more active you are, the less time you'll have to replay conversations or play the "what might have been" game in your head.
Something really interesting happens when you reclaim the power you lost in the breakup. He notices. Where he might have seen you as a sniveling puddle of sadness on the floor right after the breakup (sorry!), he's now seeing a confident woman who isn't as upset by the relationship ending as he thought she was. What a blow to his ego.
And one of the reasons men chase women is to boost their egos. So while your intent in taking back your power isn't specifically to succeed in how to make your ex chase you, it is a nice side effect.
Why are you taking back your power? You've had a bruise to the ego. You may feel unwanted or unloved. Trust me: you're not. So by reclaiming your power, you feel a little more like your old self and are able to see that life doesn't end because of a breakup.
Step #2: Follow The No Contact Rule
I've talked before about the no contact rule on Sexy Confidence. There are so many reasons to nix all interaction with your ex right after a breakup.
You need time to heal.
You need perspective on what went wrong.
You need to figure out if you even want/need to be with this man.
Making him miss you a little doesn't hurt, either!
But maybe right after he dumps you, your ex tells you he wants to stay friends, and still keeps in touch.
He might text you every few days…
Or like your Instagram posts…
Or stop by to see you.
First of all, this goes back to #1. He has power if he's the one dictating when and where he sees you when you really need time away from him!
I want you to stop and think for a minute. What benefit is there in him saying he wants to stay friends after breaking up with you?
He wants to keep you in his back pocket. He wants you there in case nothing better comes along. You're his Plan B.
This is not where you want to be, even if you are working on how to make your ex chase you. He needs time away from you to realize what he gave up. To understand that he had a good thing with you, and now he's jeopardized it. To reflect on how he can win you back.
Because you don't deserve to be a Plan B. You deserve to be won back like a prize at the county fair. Yeehaw!
So no talking or seeing him for three weeks. Be firm. Own it and you'll have the power.
Step #3: If He Contacts You, Be Calm and Casual
After that month of no contact, he'll likely reach out. It might be a simple "hey" text, or he might call you, gushing out how he made a mistake and wants you back. Or somewhere in between.
Whatever the form of contact, whatever he says, you must be calm and detached. He cannot know for a minute that inside you're jumping up and down for joy at the prospect of things working out after all.
I know you're a medley of emotions right now. Part of you wants to scream at him for breaking your heart. Part of you wants to cry over the pain you've been through. Part of you wants to sigh with relief that he wants you again.
But I'm begging you: keep it in check. If you want to know how to make your ex chase you, you've got to play it calm, cool, and collected.
Let's look at two versions of you and assess which your ex would be more likely to chase.
Version A: "Omigod I knew you'd come back! I've been miserable without you! I can't eat! I can't sleep! Should I bring my toothbrush over since I'm staying the night tonight (and every night after)!"
Version B: "It's good to hear from you. How have you been? I've been crazy busy. Finally got around to taking those salsa lessons I talked about."
I mean, be honest: which is more appealing to you? Version A is a hot mess…whereas Version B is a Sexy Confident lady who doesn't fall apart when a man does something to her, for better or worse. He's not even sure he can win back Version B, so he's going to try even harder (because failure = bruised ego).
Step #4: Wait For Him To Come Chasing After You
If you want to win at how to make your ex chase you, you've got to let him actually chase you! Just because he's sniffing around you again doesn't mean that he's actively pursuing you or that he wants to get back together. Men chase what they can't easily access, so you've got to become less accessible.
You do that by getting a life.
Like I always say, I'm not encouraging you to manipulate him or play games, but you can make it harder for him to reach you. Put your phone on silent while you watch tv so you don't jump up to respond to his text within seconds. Go out and get active so you can honestly say you're not available tonight. Let him text first. Set the framework for when and how he can connect with you. Dole out your time like treats.
I know this is going to be challenging for all you assertive women out there who don't mind making the first move but resist!
Step #5: Resist the Urge to Tell Him Everything About Your Life
He lost the privilege of getting a detailed account of the goings-on in your world the day he broke up with you, so don't feel like you have to be so forthcoming now.
If he wants to see you and you have plans, just say, "sorry, I have plans."
You don't need to tell him that you're going on a date…
Or hanging with girlfriends…
Or coloring your hair.
Let him wonder. Mystery is intriguing, and will make him pursue you all the more.
Step #6: Do NOT Sleep With Him Until the Deal is Sealed
It's shocking: 44% of people have slept with an ex…and you can bet they didn't all end up back together as a couple long-term. Sleeping with someone you've already been with, who you've trusted with your body and soul, can seem like a good idea, but remember your goal. You're working on how to make your ex chase you so that you can be together indefinitely…not for a night.
So while you might read his seduction as the first step toward a reunion, realize that it probably isn't. It could just be that he's horny, and figures it's easier to get with you than go meet a chick in a bar, buy her a drink, and hope that she goes for it.
Sleeping with him after a breakup but before you're officially back together can severely impact your efforts to get him back. It can make him stop chasing you altogether when he sees there's no challenge.
So yes, he can want to sleep with you…that desire may fuel him to work to woo you back. But you absolutely shouldn't act on it until you're officially an item once again.
Conclusion:
As you develop your own strategies for how to make your ex chase you, keep asking yourself if you still want to get back together. You may find that you see a different side of him as he tries to win you over…and maybe he's less enticing than he once was.
If he's overly emotional and eager about getting back together, you may find him less attractive (#3 works both ways). Sure, you want him to be contrite and apologetic about ending something that had potential, but he still needs to seem like a catch in your eyes.
So have fun with it! Being wooed is one of the joys of dating and relationships, and it very well could inject the fresh energy you needed to make your relationship work long-term.
So talk to me. What methods have you learned for how to make your ex chase you that had positive results? Share them in the comments below!
The first step of winning him back is making yourself whole again. I created the Heal Your Heart program with you in mind, and filled it with amazing resources to help you mend that broken heart before you work on how to make your ex chase you and ultimately capture your heart again. Get access here.
Also, if you'd like to join me on a brand new webinar to learn "why men flake, avoid commitment and consistently ghost until they meet a woman who's following these 7 simple steps", then register here (it's 100% free).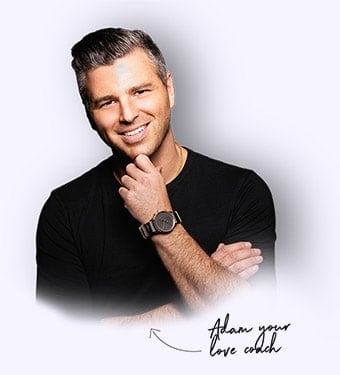 Love Strategist
My true passion in life is transforming your love life by giving you specific tools and techniques that you can use to attract long lasting love. I got started when...Read Adam's Story
What do you think? Share your thoughts below...