How to Flirt And Debate at the Same Time
So, it's your third date of the month.
The last guy you went out with had a passion for taxidermy (creepy?), and the next guy can't stop talking about Harley-Davidson motorcycles (macho douche-bag).
You find it extremely difficult to flirt with guys that you have NOTHING in common with, right?
So, what if I told you that it could be EASIER to flirt with a guy that you have no commonalities with?
Commonalities are critical, but a great debate can be flirtatious…if done correctly.
Watch this video to learn why and how.
Tweetable: No man is looking for a straight up "yes girl," nor a devil's advocate. Debate flirtatiously. @adamlodolce
So, now that you know that a fun, flirtatious conversation can involve some solid debate, it's time to get out there and "pick a fight."
That's right! You heard me. Go pick a fight.
Even if the guy you're hanging out with loves dinners in the city (something you might enjoy), disagree with him.
Tell him he's lame for spending every night in the same manner and location.
Then pause, and smile.
Do you find that confident guys enjoy being poked fun at every once in a while? Probably so!
So, feel free to share in the comments below.
Sincerely,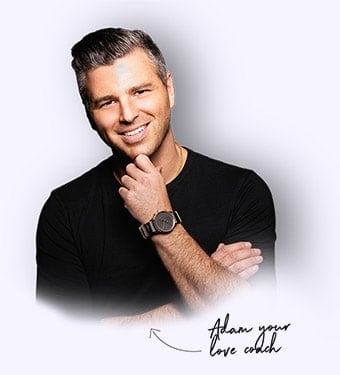 Love Strategist
My true passion in life is transforming your love life by giving you specific tools and techniques that you can use to attract long lasting love. I got started when...Read Adam's Story
What do you think? Share your thoughts below...