How to Filter For the Good Guys Versus the Bad Guys
A "cute guy" says hello at Starbucks.
He's smooth. He's funny. He's charismatic. He's…too good to be true?
Maybe you've been hurt in the past, or you're just trying to protect yourself for the future – you're probably wondering how to filter out the bad guys, and keep the GOOD ones, right?
Watch this video to learn 3 ways to separate out the 'duds' from the 'studs.'
Now that you've watched this video, you have the tools you need to filter out all the "Mr. Wrongs." But the question is, are you really going to "woman up," and break it off with the guys covered in red flags?
Please comment below with your experiences (good and bad) involving filtering for great guys versus the wrong guys.
See you next week you sexy thang.
-Adam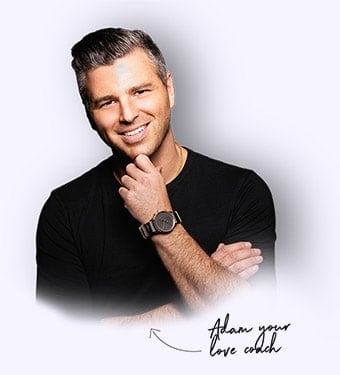 Love Strategist
My true passion in life is transforming your love life by giving you specific tools and techniques that you can use to attract long lasting love. I got started when...Read Adam's Story
What do you think? Share your thoughts below...