How to Be Vulnerable Without Risking Rejection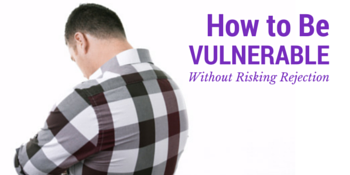 Lasting Love is the result of a powerful strategy. Ready to get started? Click here to learn the strategy (it's free)
No one likes being vulnerable.
It's awkward.
It's uncomfortable.
And it's really 'effing scary.
But in order to connect with a man on a deep, emotional level, you've got to reveal a few things about yourself that might not be "pretty".
Editor's note: Ready to attract love with a proven strategy? Watch this free video to learn the 7 powerful steps
So if you're closed off and need to learn how to open up to a man, this video is for you.
Watch how to be vulnerable without risking rejection.
In the video I mention my Unity program. If this is of interest to you – here's that link.
Also, in the comments section below, let me know how you'll up to the next guy in your life and exactly what you plan to share with him.
Your bud,
Adam
What do you think? Share your thoughts below...