How Men Test Women (4 Psychological Tricks We Play)
When you first start dating a guy, you're probably testing him. 
Does he take charge of situations? 
Is he a nice guy? 
Is he respectful to the waiter?
You know…standard things to look out for.
And believe it or not, he's testing you too…except his tests are VERY different than yours. 
Fail these "tests," and he'll likely move on and find someone else. 
Pass these "tests," and he may be yours forever.
Have you ever been tested by a guy? Leave a comment below letting me if you passed 🙂
Your Love Coach,


Also, if you'd like to join me on a brand new webinar to learn "why men flake, avoid commitment and consistently ghost until they meet a woman who's following these 7 simple steps", then register here (it's 100% free).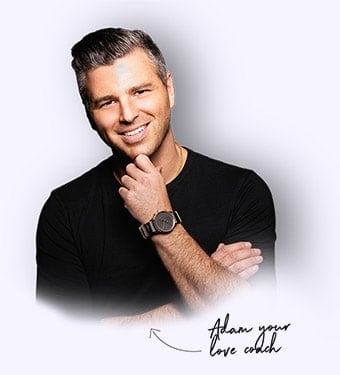 Love Strategist
My true passion in life is transforming your love life by giving you specific tools and techniques that you can use to attract long lasting love. I got started when...Read Adam's Story
What do you think? Share your thoughts below...