He Doesn't Appreciate You? Here are 3 Things to Do

This article was written by a professional love strategist. If you want to learn the 7 Little Love Steps, click here.
I'm a BIG believer in valuing and loving yourself first and foremost before looking for love.
But when you do get into a relationship, that person should make you feel even more amazing than you already do.
So, what do you do if you find your man doesn't appreciate you the way you know he should?
Should you give him time to fix up his act? Sit down and talk to him about how you feel?
Ditch his sorry ass, and move on to someone who knows and acknowledges how lucky they are to be with an incredible woman like you?
Don't worry, I've got you covered.
If you're feeling unappreciated, here are 3 things to do.
Ultimately, only you will know in your heart if this is a temporary feeling or if something's fundamentally not right in your relationship.
If you've been feeling this way for a while now, it may be time to break things off and say NEXT.
Because the truth is, you deserve to be with someone who appreciates you every single day and makes sure you know how loved and adored you are.
I want you to get to the point where you value and respect yourself so much that you will immediately know when a guy isn't reaching your high standards and have the confidence to say, "I deserve more than what you're able to offer me."
Have you ever felt underappreciated in a relationship?
Share your story with me in the comments below.
Your Coach,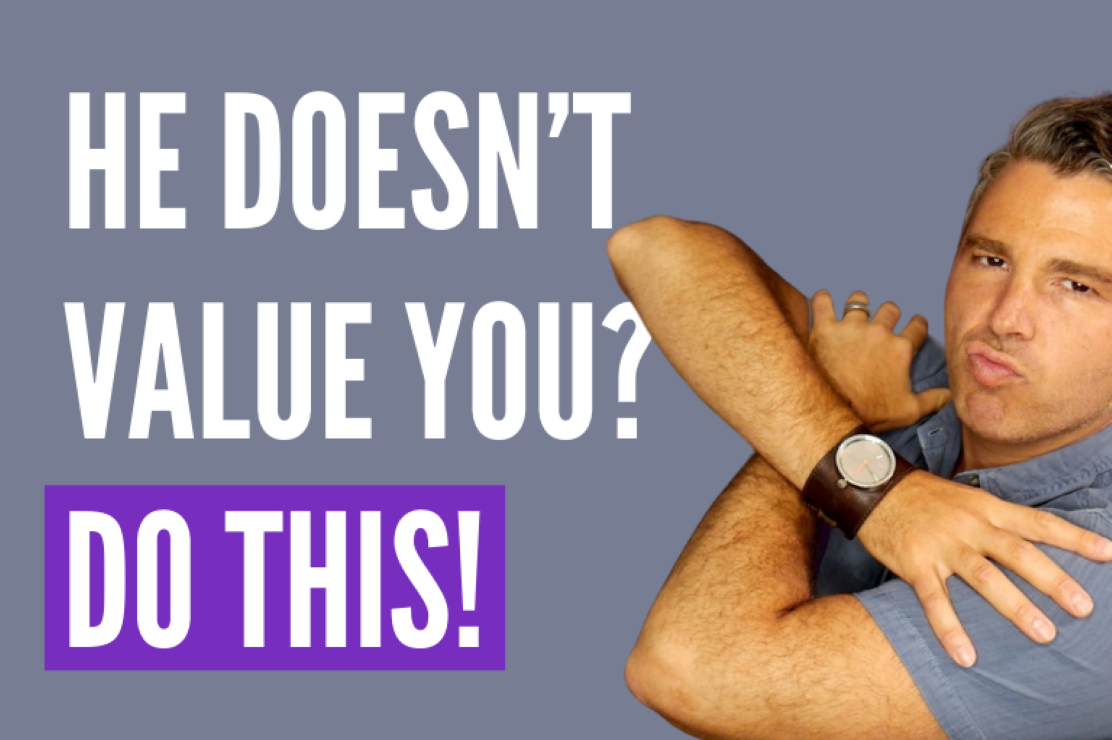 What do you think? Share your thoughts below...