From Sexy Confidence to Love Strategies

This article was written with love by Adam LoDolce.If you want me to personally help you find love, click here.
After eight years as a dating coach for women under the name "Sexy Confidence", we've decided to make a big change.
As of today, we are now operating under the name Love Strategies!
Here's why I decided to make the switch:
Moving forward, we're now offering to core programs:
The Love Strategies Lab (previously named "The Sexy Confidence Club): A membership community of women getting answers to their most pressing questions about love & relationships. Get instant access to a dozen courses, live Q&A, and a private interactive community.
The Love Accelerator: This intensive group coaching program walks you through the 7 Little Love Steps™ methodology to attract the relationship you desire. Get premier coaching, unlimited support, and feedback to attract long-lasting love successfully.
If you'd like to access our free training to learn the 7 Little Love Step methodology, be sure to check it out here.
I can't wait to help you find long lasting love.
Your Love Strategist,

PS. If you're ready to start attracting men on a deep emotional level, then join me on this free webinar to discover the 3 steps to building emotional attraction – Register here to get started (it's 100% free).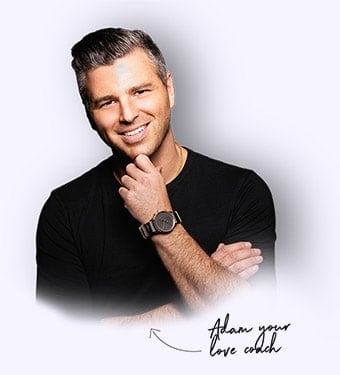 Love Strategist
My true passion in life is transforming your love life by giving you specific tools and techniques that you can use to attract long lasting love. I got started when...Read Adam's Story
What do you think? Share your thoughts below...