Do Men Love Bitches? EXPLAINED
There's this old-school dating advice book out there, called "Men Love Bitches," that one of my Unity members must've gotten her hands on.
And let me tell yah, it got her head spinning (in the worst way possible).
So as part of this week's Unity relaunch, I'm going to answer her question publicly.
There's this book I read called Men Love Bitches and I'm naturally a good person. Do men really love bitches? What should I do?
-Brittany

Watch today's video to find out.
Bad advice can be incredibly harmful to your progress, and that's exactly why I started Unity in the first place. I want you to know exactly what to do, and when to do it, and NOT get jaded by old-school dating advice. Come join the conversation.
Your coach,
Adam
PS. We're closing down this special offer in just a few days so don't miss out! You can join our monthly call and get early access to videos just like this one. Try it today for only $7.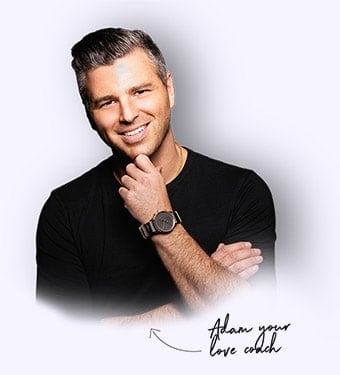 Love Strategist
My true passion in life is transforming your love life by giving you specific tools and techniques that you can use to attract long lasting love. I got started when...Read Adam's Story
What do you think? Share your thoughts below...