Be Happy Being Single (or in a Relationship)…Just Be Happy
It's finally the season of the New Year's fleeting motivation, long work days, and fad diets.
And all I'm seeing in my facebook newsfeed are posts about this year's resolutions.
As I was facebook creeping, I realized something about relationship goals that REALLY frustrated me.
Watch this video to find out the key to happiness, goal setting, and being single.
Tweet: Self appreciation is just as important as self improvement. Enjoy today while improving for tomorrow. @adamlodolce
So this year I ask that you do set your goals and push yourself further than ever before. But all the while, remain happy with who you are today.
And in the comments section below, write one thing that you makes you incredibly happy today, in this moment.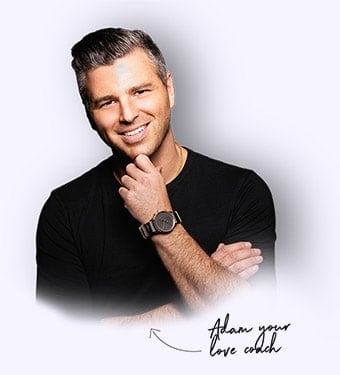 Love Strategist
My true passion in life is transforming your love life by giving you specific tools and techniques that you can use to attract long lasting love. I got started when...Read Adam's Story
What do you think? Share your thoughts below...