9 Relationship Fears All Men Have (The REAL Reasons Men Fear Commitment)
Relationships are both wonderful and terrifying at the same time.
You've finally met someone that you can't stop thinking about and want nothing more than to just sit at home, snuggle up and tell each other, "you're awesome."
But alongside the joy of a new relationship comes  an enormous amount of fear for a lot of folks.
So in this video I outline the 9 biggest relationship fears all men have. And this isn't just based on my own experience (yes I have certainly experienced all of these fears at one point or another), but also based on conversations I've had with hundreds of men as they pursue new relationships.
Watch the video below.
Have you experienced any of these fears yourself? How have you dealt with them? Do you think these fears are logical or are they irrational? Please comment below.
Your Coach,
Adam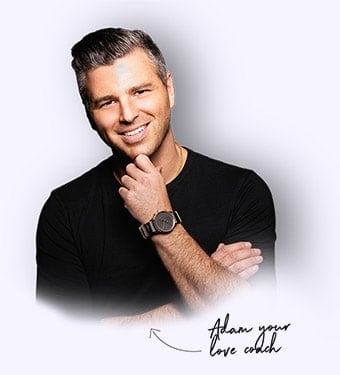 Love Strategist
My true passion in life is transforming your love life by giving you specific tools and techniques that you can use to attract long lasting love. I got started when...Read Adam's Story
What do you think? Share your thoughts below...