7 Weird Kissing Mistakes That Turn Men Off
Did you know that 34 facial muscles are working when you are kissing someone?!
So, either your muscles are turning men on, or they're turning them off.
But how do you know if your kissing game is on point or not?
When you meet a great guy and get to the stage where you're ready to kiss him, you want to be able to relax and enjoy it.
You don't want to be wondering, does this feel good for him?
Am I doing this right?
I haven't kissed a guy in a while… this feels weird.
No. You want to be super confident in every move you make. 
You want to know without a doubt that you are a GREAT kisser, and this kiss is going to set his world on FIRE. 
So check out these seven weird kissing mistakes that are guaranteed to turn men off. 
When it comes to dating, kissing, and relationships, you only know what you know, right?
So if you are making one of these mistakes, don't beat yourself up over it. We've all been there.
Be thankful that you're learning this now, and get out there and put your new-found knowledge into action!
Kiss a few guys and see how things go.
Remember, practice makes perfect, and this one's a lot of fun to practice. 
Have you ever kissed a guy who's making one of these weird kissing mistakes?
What was it like, and what was running through your mind?
Drop me a comment below.
Your Coach,

Also, if you'd like to join me on a brand new webinar to learn "why men flake, avoid commitment and consistently ghost until they meet a woman who's following these 7 simple steps", then register here (it's 100% free).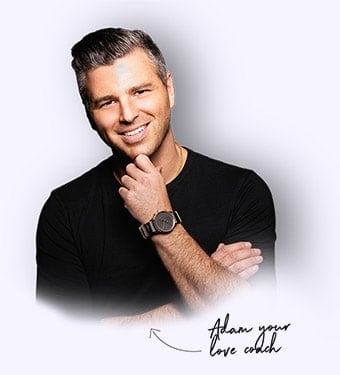 Love Strategist
My true passion in life is transforming your love life by giving you specific tools and techniques that you can use to attract long lasting love. I got started when...Read Adam's Story
What do you think? Share your thoughts below...