7 Subtle Female Behaviors Men Find Annoying [HUGE TURN OFFS]

This article was written by a professional love strategist. If you want to learn the 7 Little Love Steps, click here.
You probably think about all the things that get on your nerves about men.
They burp in inappropriate places (is there an APPROPRIATE place??)…
…they leave their underwear on the floor…
…they sometimes act clueless as to how you're feeling.
But…let me ask you…have you ever considered the female behaviors that annoy men? How YOU might irritate a guy?
The fact that men's and women's brains are wired differently means that the two genders are going to act differently, and different things will annoy them.
It's a good idea to know those female behaviors that annoy men so you can avoid them.
Leave a comment below: has a guy ever told you that certain behaviors get on his nerves?
Your Coach,

P.S. Did you realize that there are just seven little steps to finding true, lasting love? Learn about the Little Love Steps and start on your path to happiness.
PS. If you're ready to start making men pursue you for love, then join me on this free webinar to discover the 3 steps to building emotional attraction – Register here to get started (it's 100% free).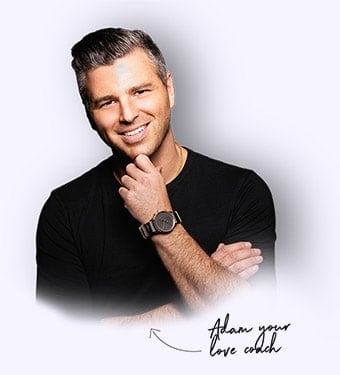 Love Strategist
My true passion in life is transforming your love life by giving you specific tools and techniques that you can use to attract long lasting love. I got started when...Read Adam's Story
What do you think? Share your thoughts below...