5 Signs He's Emotionally Attracted Versus Physically Attracted
As we all know, men love sex, and a lot of them would rather just "hook up" than commit. No surprise there, right? So, you agree to his "boundaries."
However, sometimes, you begin seeing a guy casually, and then, just like clockwork, you start to actually have FEELINGS for him.
But then, it's time to face the scary question: does he actually "feel" anything for you beyond just being a "typical, horny guy?"
Watch this video to learn the 5 signs that show he's developing a true emotional connection versus just a physical connection.
Tweetable: Men feel things too…OK?
So, now that you have a few telltale signs to watch for, I'd like you to share some of your sexual versus emotional experiences with men.
Can women actually enjoy casual, non-emotional sex?
Let's speak next week.
Adam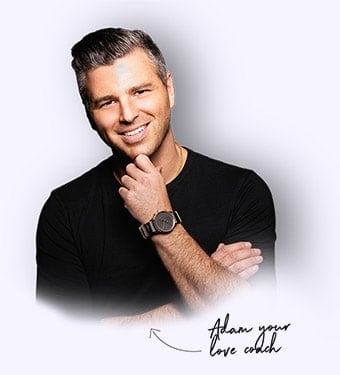 Love Strategist
My true passion in life is transforming your love life by giving you specific tools and techniques that you can use to attract long lasting love. I got started when...Read Adam's Story
What do you think? Share your thoughts below...