5 Awkward Texts You Need To Stop Sending Him
Are your text messages SABOTAGING things with the guy you like?
It's true: texts CAN make or break things with him…
That's because they have the POWER to:
– Draw him in like a moth to a flame…
– IGNITE his interest in you…
– Turn him ON even if you're miles apart
and most importantly…
Look, if you get your "texting mojo" down then he'll be 100% focused on YOU… but get the texting thing WRONG and you might as well be holding up a sign that says:
"Please don't date me!"
(WARNING: You might even be doing this without realizing it!)
Watch today's video and discover the 5 awful texts you need to stop sending him!
Sending him the WRONG texts can ruin a good thing before it even gets started… don't let this happen to you!
So let me ask you, have you ever sent one of these types of texts? How'd it go? Let me know in the comments below.
Your friend,
Adam
PS: Want to learn the "hypnotic" text messages that drive men absolutely wild… by bringing out the flirty, sexy, and funny parts of YOUR personality? Click here to find out more… 
Summary –
1. "We need to talk."
There is not a man on this planet who will want to talk to you after receiving that text.
If you need to talk to him, make plans with him and then talk to him. Don't scare the living shit out of him and expect that he's going to want to come and see you.
2. "I really don't feel like we're communicating well. I think it's important in a relationship for us to be completely open and honest with each other."
You're not communicating very well because it's over text. Text is only meant for flirtation and sparking a little bit of fun and excitement in the relationship. It's not for serious conversations.
Real communication needs to happen in real life. That's where real intimacy occurs. So if you've got something really important to say, wait until real life to say it.
I think nowadays too many people are relying on text to have these really difficult and critical conversations. And you know what? Most of the time they're not getting their point across, not to mention it creates an awkward situation.
3. "You're so f****** sexy. I want you to come over right now."
You're drunk. You're horny and you want to see him. But unless he's drunk, this text ain't going to make him horny.
There are apps out there that will save you from drunk texting, like you need to do some quick math in order to send a text. But I think if you need an app to stop you from drunk texting, you probably need AA to stop you from drinking.
4. "Why are you ignoring me?"
Because you keep sending him needy and awkward texts like this.
He saw your text. He knows you exist. He's not texting you for a reason. Give him some of that space that he needs.
5. "Do you really love me?"
Yes he loves you or no he doesn't love you, but don't be that person who sends this text and is seeking that validation from a guy.
Don't be the type of person who's feeling down so you just want other people to lift you up. Sending a text wanting to extract love from someone else is definitely a texting mistake.
At the end of the day, you've got to love yourself and feel great about yourself. And if that person is not giving you the love that you need (maybe hasn't even told you they love you) then sending an awkward text message is not the way to go about trying to get that love from them.
[Like this episode? Make sure you check out: https://lovetexting.com]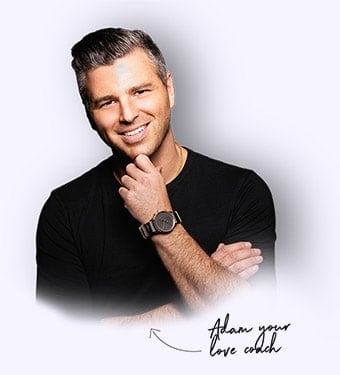 Love Strategist
My true passion in life is transforming your love life by giving you specific tools and techniques that you can use to attract long lasting love. I got started when...Read Adam's Story
What do you think? Share your thoughts below...