3 Types of Relationships Every Woman Experiences (Avoid 2 of Them!)

This article was written by a professional love strategist. If you want to learn the 7 Little Love Steps, click here.
There's no such thing as a perfect relationship. But that's easy to forget when you're single and looking at…
…Insta couples kissing in a pile of fall leaves…
…your friend showing off her engagement ring on Facebook…
…or any other photo that makes you feel like you're lacking because you're not in a relationship.
I think it's easy to feel like a perfect relationship exists when you're not in a relationship of any kind. That's why I wanted to show you a few types of relationships that are far from perfect. Likely you'll recognize at least one of them.
Leave a comment below: which of these types of relationships have you been in?
Your Coach,

P.S. There may not be such a thing as a perfect relationship, but there IS the perfect relationship FOR YOU! Sign up for Little Love Steps to bring that love closer to you.
PS. If you're ready to start making men pursue you for love, then join me on this free webinar to discover the 3 steps to building emotional attraction – Register here to get started (it's 100% free).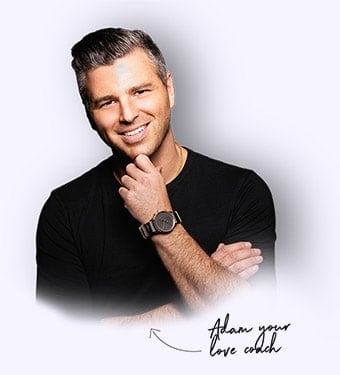 Love Strategist
My true passion in life is transforming your love life by giving you specific tools and techniques that you can use to attract long lasting love. I got started when...Read Adam's Story
What do you think? Share your thoughts below...