3 Types of Guys You Should AVOID, But Are Still Attracted To
We all know love is totally irrational. Why? Because attraction is NOT a choice. You cannot CHOOSE who you are attracted to. Instead, you can only CHOOSE who you date (and ultimately marry).
And weirdly enough, sometimes the very fact that a guy isn't interested, makes you even more attracted to him. I've seen it over and over again.
This is based on so many years of experience coaching men on how to meet and date YOU.
Well, all of this has to stop today.
I want you to be aware of the 3 types of guys you should avoid, EVEN IF these types are wildly attractive to you.
Have you ever been attracted to any of these types of guys? If so, let me know in the comments section how it worked out. Do you agree with my list?
Your Bud,
Adam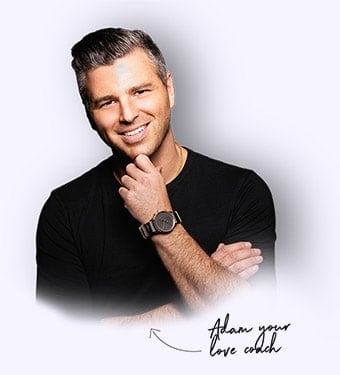 Love Strategist
My true passion in life is transforming your love life by giving you specific tools and techniques that you can use to attract long lasting love. I got started when...Read Adam's Story
What do you think? Share your thoughts below...