3 Steps To Overcoming Insecurity (And Building Self Esteem)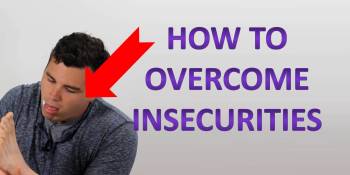 We all have SOMETHING about ourselves that we don't like. I don't care if you're Angelina Jolie, you have a deep and dark insecurity that still needs to be overcome.
I personally might be a "dating confidence coach", but I must say, the past 3 weeks have been tough for me. You see, I had a weird condition that caused me to have white foot cream on my face every day until it went away (talk about an attraction KILLER!).
My self esteem was definitely taking a hit anytime I went out in public.
So this week I wanted to create a video about how to overcome insecurity. Because like I said, we all have it, but so long as we keep in mind the techniques in this video, they can be overcome.
Watch this video to learn how to overcome insecurity.
Do you have an insecurity that might be holding you back in your dating life (or in other areas of your life)? I know this is a sensitive subject, but perhaps it might help by sharing it below with the community. We're all here for you and want to help you overcome any insecurity or self esteem challenges you're facing.
Your Friend,
Adam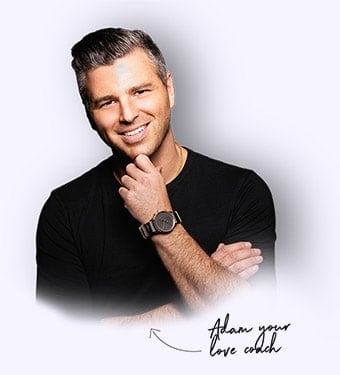 Love Strategist
My true passion in life is transforming your love life by giving you specific tools and techniques that you can use to attract long lasting love. I got started when...Read Adam's Story
What do you think? Share your thoughts below...