3 Playful Flirting Tips That Make Men Pursue You (Try These TONIGHT)
Have you ever been so insanely attracted to a guy, that you froze up and couldn't speak?
In this week's video, I'm giving you three playful flirting tips that you can use tonight.
No more awkward moments…
…just fun, playful banter that will make him addicted to you.
Have you ever tried any of these techniques? Leave a comment below letting me know how it went.
Your Love Coach,


PS. If you'd like to learn more advanced flirtation techniques, I recommend the Feminine Charm Code course that's available in the Sexy Confidence Club.
Also, if you'd like to join me on a brand new webinar to learn "why men flake, avoid commitment and consistently ghost until they meet a woman who's following these 7 simple steps", then register here (it's 100% free).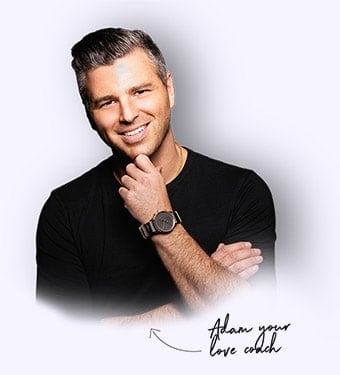 Love Strategist
My true passion in life is transforming your love life by giving you specific tools and techniques that you can use to attract long lasting love. I got started when...Read Adam's Story
What do you think? Share your thoughts below...