10 Realities We Need To Accept About Modern Dating
Things change. Dating has changed. Rather than objecting to it, we can embrace it. We can adapt and improve. We can evolve.
1. Technology plays a role.
We can complain about it all we want. We can say it's negative and detrimental to the health of human of communication. Either way, we won't change anything. Technology is going to rule the sphere of communication from now on, and it's something we have to adapt to. You have to make efforts to make dating more personal. You have to be brave enough to do both. Communicate clearly and honestly using both technology and face to face interactions.
2. Commitment is less natural.
The "Hook-Up Culture" is a conversation topic that only grows more relevant. Different levels of dating have evolved over time and made commitment more lenient and lines blurred. This requires us to all be more honest. Tell people what you want and be clear about your intentions. It's what's right and what's fair.
3. Everything is more public.
The nature of social media makes everything we do in dating and relationships essentially a public matter. We have all become tabloid celebrities to our peers, and that's something to be taken into consideration when evaluating how your posting can affect your dating life. The way you present yourself should be regarded highly. The people you date can develop opinions of you based upon your online presentation without even getting the chance to learn straight from the source. Posting heavily about your personal life can also eliminate the privacy and intimate the nature of relationships that we should still work to retain.
4. It's more challenging to get away with being dishonest.
This is one way technology has somewhat benefited the dating scene. It's next to impossible to engage in cheating without exposure in this age of constant communication. Information and evidence is readily available and shared. Lying is not only a bad choice but also a stupid one.
5. Distance is more doable.
Long distance relationships didn't previously have FaceTime or Skype. They couldn't communicate at all times throughout the day or see one another's faces in a more personal conversation. Our bridges to communication have changed our abilities to compete with distance.
6. Casual sex is more common.
Over time people have become less conservative about sexuality. It occurs more frequently and with more partners than it has in the past. This is a good thing because we can discover what we really want from our partner. It's a bad thing because we'll always compare our partner's sexual compatibility with past sexual experiences.
7. Women are naturally more independent.
More and more women are attending college and actively involving themselves in the workforce. At one time, only one partner and career had the central focus, but that has changed. Careers play an immense role in dating now, and need to be recognized as such. The workforce is rapidly evolving in today's world. Everyone is constantly bettering themselves and striving for the different facets of their passions. A career is a priority now, and one that needs to be respected and supported by any people romantically involved. It's a colossal factor.
8. Settling down typically happens later in life.
People are having children later. They're going to college longer. They're taking their twenties to build a career. They're moving around. The idea that your clock is ticking away for settling down really doesn't exist the way it used to, and that's a good thing.
9. Less people even want to settle down.
Not everyone even wants a serious relationship now or ever. It's not something to take as a discouragement or take personally. It's not something to feel ashamed about if you are one of those people. It's a factor in dating now and in the current lifestyle of many people. It's something to respect if that's what they want.
10. It is still only as good as you make it.
Dating is what you make it to be. It can be a tremendous let down if you go about it in a way that makes you constantly feel dissatisfied or frustrated with the current situation. You need to have an open mind. Have fun. Adapt if you have to. You'll learn. You'll grow. You'll meet some incredible people, and the world will only continue to make that process more interesting. That's pretty exciting if you ask me.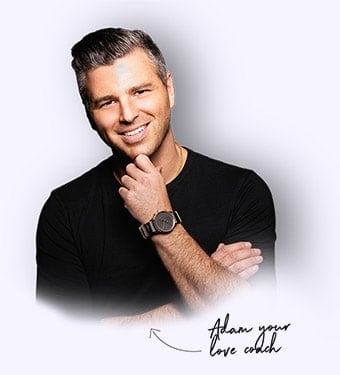 Love Strategist
My true passion in life is transforming your love life by giving you specific tools and techniques that you can use to attract long lasting love. I got started when...Read Adam's Story
What do you think? Share your thoughts below...